Do you remember the Vivo concept smartphone from the Mobile World Congress called APEX? There's finally more information about it than we knew previously. The "Half-Screen Fingerprint Scanning Technology" continues to remain the biggest selling point for the concept smartphone, but now the Chinese smartphone maker revealed that it will be powered by Snapdragon 845 chipset and enter mass production by mid-2018.
By powering the handset with Qualcomm's Snapdragon 845 chipset, Vivo APEX will be pitted against all major flagships in 2018, including the Samsung Galaxy S9 series and upcoming phones like OnePlus 6, Xiaomi Mi MIX 2S and others. The company has only revealed that the APEX smartphone will enter mass production in mid-2018, but the question of its availability, even if it is only in China, remains unknown.
This news certainly means that the chances of actually getting hands-on experience of Vivo APEX got really good, but require a lot of patience at the same time. Gizmo China reported that the APEX smartphone was launched in China on Tuesday, revealing some key specifications that remained a mystery at the MWC debut.
Vivo APEX sports a 5.99-inch OLED display with COF technology and an incredible 91 percent screen-to-body ratio. Even though the under-display fingerprint scanning technology with multi-finger support is touted as "Half-Screen Fingerprint Scanning Technology", the biometric sensor only works within the one-third area of the phone. But it is an achievement nevertheless.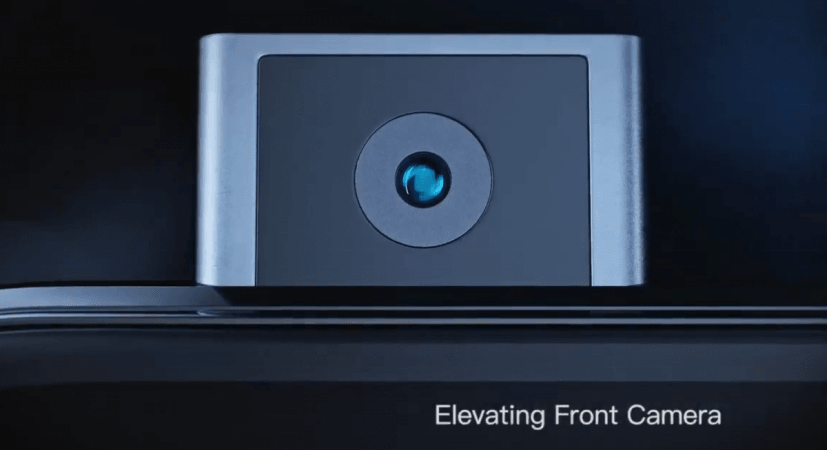 We are already aware that Vivo APEX smartphone features a protruding 8MP front camera, which takes 0.8 seconds to be fully elevated and ready to use. According to a new report, Android co-founder Andy Rubin's Essential had already patented the pop-out selfie camera idea.
Vivo APEX features Hi-Fi audio with three amplifiers and DAC. The smartphone has all the sensors neatly tucked away under the display. For instance, the earpiece is ditched in favor of using a piezoelectric design, where the entire screen acts as a speaker. The proximity sensor is also hidden under the display.
Vivo APEX also leverages AI algorithm, smart optimizations, multi-frame compositing, ultra-dynamic, multi-frame preferences and natural tones to make your photos appear livelier. The rear camera setup has dual sensors, but details about them remain a mystery.
The two major takeaways from the APEX's launch in China are Snapdragon 845 and mass production date set for mid-2018. Other missing pieces of the puzzle such as RAM, storage, and battery are left out. Stay tuned for updates.