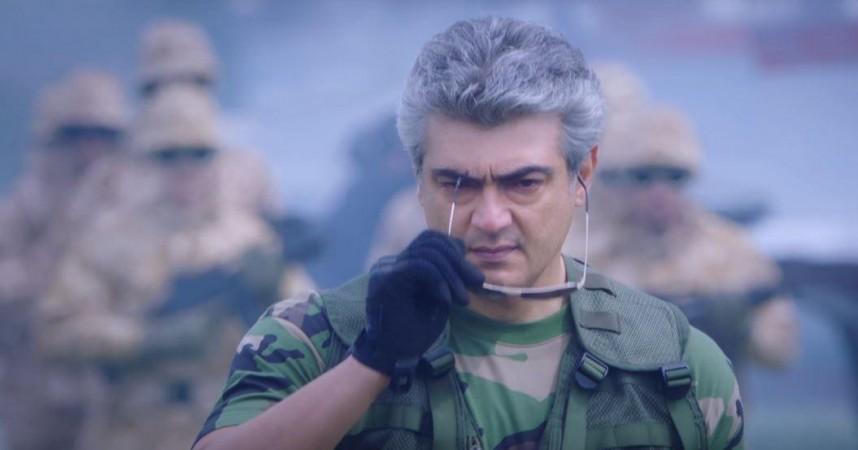 Ajith's Vivegam has been reviewed by online websites, newspapers and TV channels, but the one review that created a storm was by Elamaran alias Maran (popularly known as Blue Sattai). The negative comments made by the reviewer have not only made the fans of the actor fuming but also angered people from the film industry.
Maran has gone all out to attack Vivegam in his review posted on YouTube. In the 8.04-minute video, he has slammed the movie from the word go, while undermining positive aspects of the film. His harsh criticism obviously irked the fans of Ajith.
What surprised many is the fact that celebrities came forward to slam the reviewer and called it a personal attack on Ajith. "A film review that comes across as a personal attack on an actor, director, or screenwriter or a diatribe about a genre is a failed review. [sic]" director Thiru tweeted.
Many people are of the opinion that his reaction came out of frustration after the makers did not pay him for his review. Actor Mohan tweeted, "It is not a review but a paid assassination or maybe one as he was not paid."
Also, a section of netizens felt that he was doing it to draw the attention of the public towards his YouTube page. Multifaceted personality Raghava Lawrence expressed his anguish on the reviewer on his Facebook page as he wrote, "I watched Ajith Sir's Movie Vivegam, hats off to his hard work .. and also I have gone through all the reviews given by various people and they have mentioned both plus and minus about the movie but While watching blue sattai Maaran's review I really felt bad and hurting...[sic]"
He ended, "There are so many scenes which are really impressed and extraordinary shots but he didn't say single word about the hard work and crew. It is not like movie review; instead of it is individual attack of Actor Ajith sir and his fans..I request, Cine industry Union people and responsible managing people to take prompt action towards Blue sattai Maaran who is not eligible person to criticize the movies in cine industry."
Editor Ruben and filmmaker Arun Vadiyanathan also expressed their disapproval over the review on their social media pages and the embedded text can be found below: