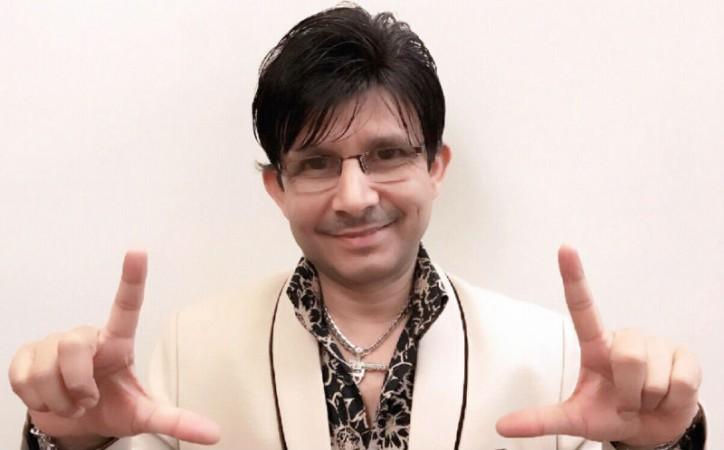 Targeting popular stars have become a habit for self-proclaimed critic and trade analyst Kamaal R Khan (KRK). After mocking South Indian actors like Rajinikanth, Mammootty, Pawan Kalyan and others, he has now mocked Ajith, whose latest movie Vivegam released on Thursday, August 24.
KRK, on his Twitter account, wrote about Ajith and questioned how an actor as old as him can still play the lead in Tamil cinemas while actors his age play the role of a father in Bollywood.
"Ajith Ji, actually Budhdhe actor like u play father role in Bollywd but I don't know how do Tamil ppl accept u as hero. Congrts for #Vivegam. [sic]" KRK tweeted.
His comment did not go well with Ajith fans, who went all out to attack him. They gave him befitting replies by highlighting the hard work he puts in for his movies and told him about the physical transformation that he went for Vivegam.
While the fans of Ajith trolled KRK for his comment, the Vijay admirers apparently seized the opportunity to underrate Thala and welcomed the critic's views. If you see his tweet, it has garnered over 3,000 comments and above 2,200 likes that clearly tells the complete story.
KRK has been known for his controversial comments. Recently, he had also mocked Mohanlal by calling him 'Chota Bheem' when it was announced that the Malayalam star would be playing the role of Bheema in the film based on the Hindu epic Mahabharatha.
Coming to Ajith, he stands different from his peers as he has never tried to hide the signs of ageing. He has been sporting grey hair for over five years now and has no issues in playing the roles that suit his age.
Meanwhile, Ajith's latest movie Vivegam has opened to fairly positive reviews and has made a phenomenal collection on the opening day.