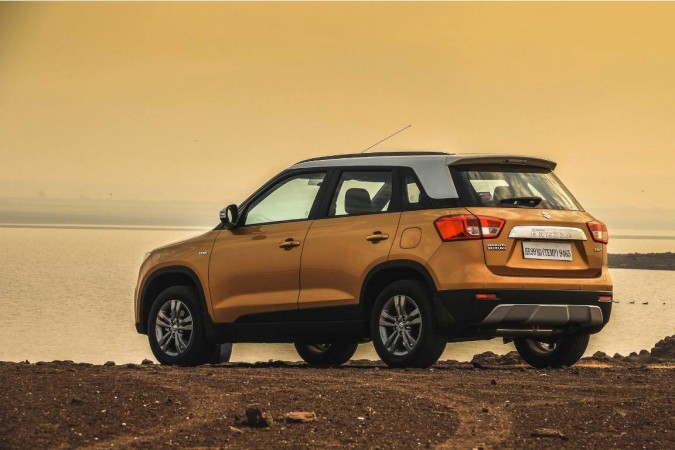 Maruti Suzuki's first compact SUV, the Vitara Brezza, took its segment by storm, beating every rival in April. The compact SUV also made its mark in the utility vehicle segment by grabbing the second spot in the list of best-selling UVs compiled by the Automotive Research Association of India.
Maruti Suzuki sold 7,832 units of the Vitara Brezza in April 2016 to become the second best seller, reports ET Auto. Mahindra managed to sell only 5,785 units of Bolero in April, with 34 percent decline in sales as compared to the 8,729 units sold in April 2015. Mahindra Bolero, which was the leader last year, dropped to the third spot this time.
Hyundai Creta retained its top position by selling 7,900 units in April. However, the difference in sales between Creta and Vitara Brezza is a wafer-thin margin of 68 units. This indicates that Vitara Brezza is quite within reach of holding the top spot in the list of best selling UVs.
Bolero, the workhouse of Mahindra, saw a decline in sales post the launch of Hyundai Creta in July 2015. With the launch of Vitara Brezza, the Bolero is now struggling in volume sales. Mahindra Bolero has been the best-selling UV in India for the past 10 years.
Another Maruti Suzuki model, the Ertiga, is the fourth best selling UV. The company sold 5,484 units of Ertiga, registering 31 percent growth. The fifth and sixth spots were taken by Mahindra SUVs. The KUV100 found 5,097 takers while the Scorpio had 4,328 buyers in April.
Toyota's best-seller, the previous generation Innova, found 4,269 takers before its discontinuation in the first week of May. Ford India sold 3,779 units of EcoSport while Mahindra sold 2,821 units of XUV500. They secured the eighth and ninth spots, respectively. The sales of Maruti Suzuki S-Cross for April stood at 2,507 units, to make it the 10th most sold UV in India.