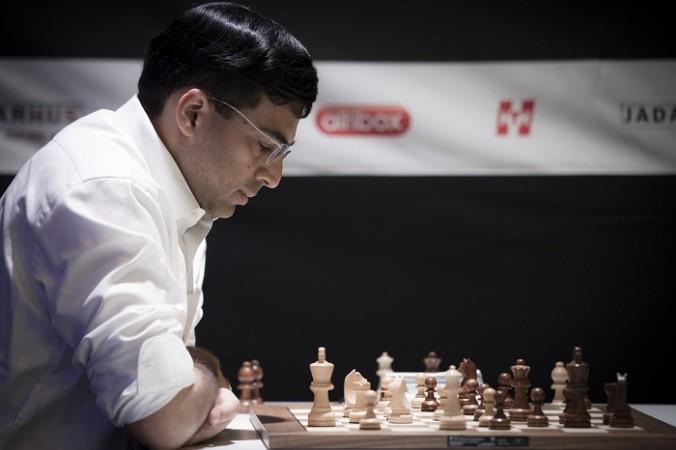 India's team for the chess Olympiad later this year has begun preparations for the biennial tournament with a training camp in New Delhi.
The five-player squad, led by Viswanathan Anand, has been described by the All India Chess Federation (AICF) as one of the strongest teams fielded by India in the Olympiad due to a change in the rules for selection.
Under the new system, the five chess players with the highest "Elo" rating in the country will be drafted into the squad.
Previously, the winner of the national championship was guaranteed a spot on the Olympiad team. However, as many top players do not compete in the national championship, the winner of the tournament generally tends to be a lower rated player.
Three players are participating in the Delhi camp – world number 10 Anand, world number 26 Harikrishna and world number 34 Vidit Santosh Gujrathi.
Two more players will be chosen from the pool of Sasikiran, Surya Shekhar Ganguly, Adhiban, and Sethuraman before the Olympiad, which will be held in Batumi, Georgia, in September.
The average Elo rating of the India squad is set to be around 2,700.
"The Indian men's team for this Olympiad will be one of the strongest teams in the tournament," AICF secretary Bhagat Singh Chauhan told IANS.
"Indian chess players have grown stronger now. The old rule has resulted in creating weak links in the team which we have decided to rectify."
Having a high Elo team helps India to be seeded higher in the Olympiad and, as a result, face weaker opposition in the opening rounds.
The AICF revealed that the team will hold two more training camps before the Olympiad, with the final one held in Georgia on the eve of the tournament.
"The Indian players have now grown in stature and we have to offer facilities to match their international stature. Further, the camp in Georgia will enable the Indian players to acclimatize to the local conditions," Chauhan said.