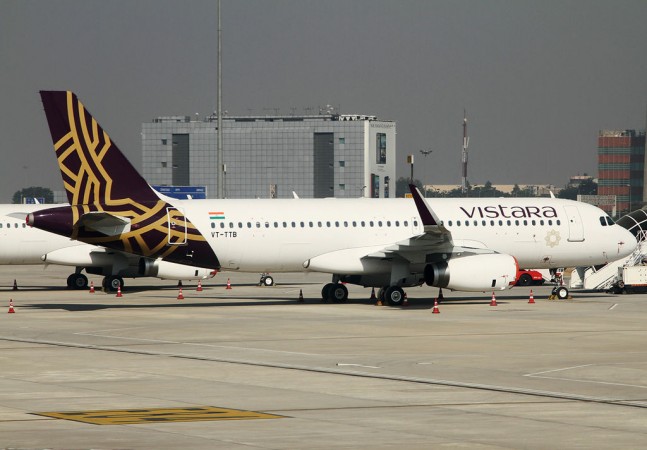 Vistara, the airline promoted by Tata Sons and Singapore Airlines (SIA), is planning to reduce business class seats to carry more passengers, as it struggles to increase its passenger load factor (PLF).
"Demand for the business class was relatively low and the growth witnessed can be attributed primarily due to a strong demand for the economy class. We are also required to operate on regional routes which have minimal business class demand," Phee Teik Yeoh, CEO, Vistara, told the Financial Express.
Launched in January last year, Vistara now covers 12 destinations in the country, including four metro cities -- Mumbai, New Delhi, Bangalore and Hyderabad. It has a fleet of nine Airbus A320 aircraft and operates 365 flights a week.
However, the carrier runs few flights on high traffic routes like Bangalore to Hyderabad, while the rivals operate many.
"The number of flights from Hyderabad and Bangalore are very less and it is difficult for us to sell Vistara tickets as the time slots are not convenient. Also a lot of their business class seats are remaining vacant which is also a concern," Jyoti Mayal, chairperson of Airline Council, told the daily.
The airline has cut fares to compete with top domestic carriers, like Indigo and SpiceJet. It is focusing on the New Delhi to Mumbai route to improve the passenger traffic. Currently, it operates eight flights daily on that route.
"We will also be offering more choices of destinations and improving the timings of our flights based on customer feedback. We are also gearing up to expand the footprint by 50% in 2016," Phee Teik said.
Vistara had a market share of 1.3 percent in the domestic passenger traffic in December, while its PLF was 77 percent. Passenger load factor is a measure of capacity utilisation by an airline.