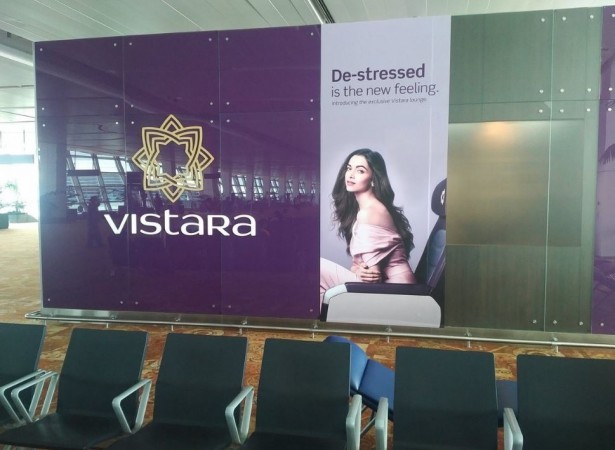 Vistara, a joint venture between Tata Sons and Singapore Airlines, has announced discounted flight tickets starting from Rs. 949. The offer will be applicable for travel between Sept. 12 and Sept. 30.
After the discount, the lowest fare will be Rs. 949 for flights between Jammu and Srinagar. A one-way economy airfare between Goa and Mumbai would cost Rs. 1,099 and a Mumbai-Bengaluru flight would cost Rs. 1,999, the airline said. The bookings will have to be done between Sept. 6 and Sept. 10.
Vistara had clocked a domestic market share of 2.6 per cent for July. Similarly, the other Tata Sons backed airline, AirAsia India, had announced discounted airfares of Rs. 599 on Monday. The bookings for AirAsia India will also remain open until Sept. 11 for air travel between Feb. 6 and Oct. 28 next year.
Vistara has 11 aircraft in its fleet. Currently, it is conducting an international safety audit and is also joining hands with foreign airlines for starting international operations.
"To start up overseas operations—we are working towards it," Phee Teik Yeoh, chief executive officer of Vistara confirmed to Mint.
Vistara is also considering developing a new brand to reach thin-density airports. The airline may use smaller aircraft to connect regional airports with those in metro cities, which is similar to the business model followed by airlines in the United States.
Vistara may either purchase or lease smaller aircraft, which have a 70-odd seating capacity, to implement the plan. The smaller aircraft would be used to connect passengers from regional destinations to metro cities and then, they could be flown to other destinations, including international airports.