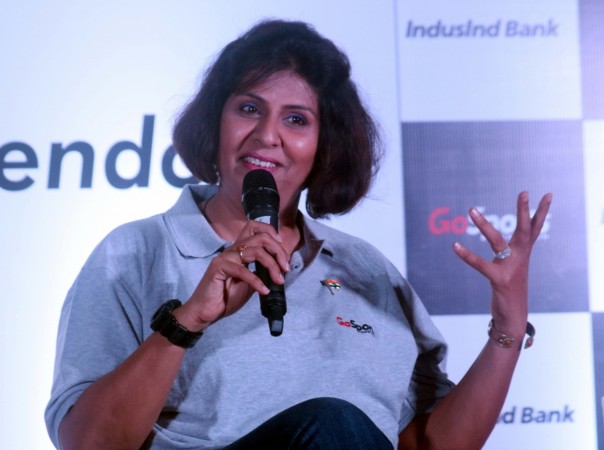 Deepa Malik, a gifted athlete, recently made India proud after clinching the silver medal at the Rio 2016 Paralympics. The 46-year-old disabled sportsperson is also an accomplished swimmer, adventure sports player, international athlete, biker and an entrepreneur. However, even after getting glory for herself as well as the nation on several occasions, Deepa continues to be an unknown face.
The multi-talented athlete was travelling on Vistara's Mumbai-Delhi flight UK 902 on Tuesday when an air hostess told her, "Sweetheart, Chill". Not only that, Deepa also complained that the crew was rude and ill-mannered and said that the Vistara airline staff didn't know how to handle passengers on wheelchairs.
She shared her ordeal in a series of tweets.
Fortunately, Vistara, to save their red face, soon apologised vehemently to the silver medal winner in shot put at Paralympics 2016. "As a team, we would like to sincerely apologise to Deepa for her disappointing experience. We have been in touch with Deepa and are grateful for the feedback shared by her. We are investigating the incident thoroughly and will take all necessary corrective actions to ensure something like this never occurs again," Vistara said in an apology letter to Deepa Malik.
Here is what Deepa mentioned in her complaint:
"Cabin crew senior (member) was rude in the flight who told me to speak softly at a time when I called parents to inform delay in flight. On objecting, she says 'sweetheart chill'. You do not talk to a passenger that (way) when your flight is delayed. The boarding is still on. Plus wheelchair handling is so poor that you do not know how to shift a person from seat to cabin chair. The entire staff stands and looks at each other for 10 min. No action. Fragile packet received wet inspite of informing that it had delicate electronic and it has been sent on belt."