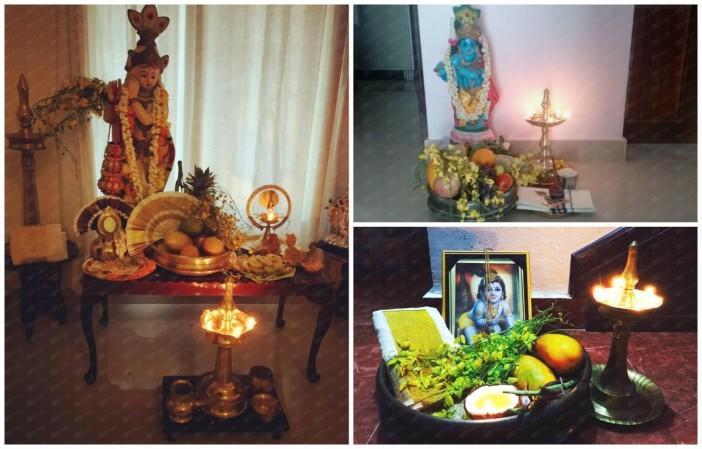 Vishu, the New Year for Malayalees, is observed on the first day of the Malayalam month Medam. This year, it falls on Sunday, April 15. The festival signifies the transition of Sun from Meena Rasi to Meda Rasi.
Vishu (meaning "equal" in Sanskrit) is one of the major Hindu festivals of Malayalees. The major highlights of the festival are Vishu Kani and Vishu Kaineetam.
Vishu Kani
The day begins with Vishu Kani, which means things that are seen first in the morning. According to the tradition, looking at the Vishnu Kani after waking up in the morning brings luck and prosperity for the entire year.
As a symbol of prosperity, rice, fruits, vegetables, betel leaves, metal mirror, kanikkonna flowers (Cassia fistula), arecanut, holy texts, coins, lighted brass lamps and a decorated statue of Lord Krishna are arranged in the Kani in the pooja room to be a welcoming sight in the morning.
Vishu Kaineetam
According to tradition, elders also give Vishu Kaineetam (giving money) to younger ones in the family as a symbolic representation of wealth and sharing. Buying new dresses is also part of the age-old tradition.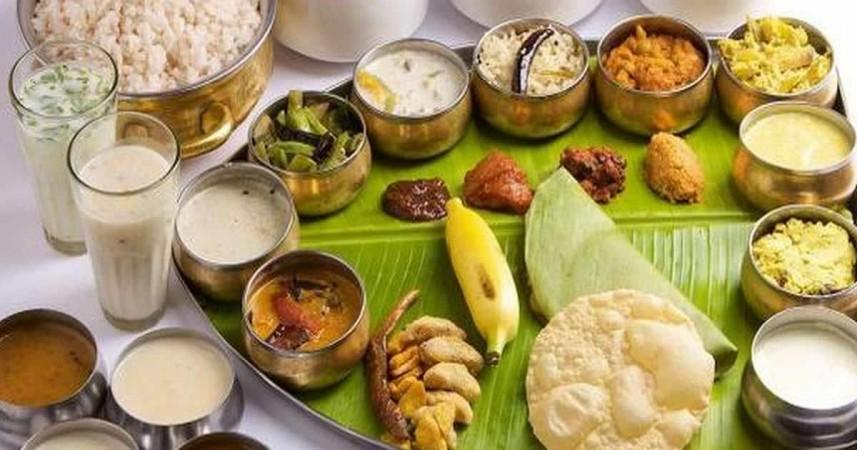 The most important tradition of Vishu is the grand sadya (feast) served like the sumptuous lunch during Onam festival. Apart from this, Vishu kanji (made of rice, spices and coconut milk) and Vishu katta (made from freshly harvested rice powder, coconut milk and jaggery) are the special dishes prepared as part of the festival in Kerala.
In the evening people celebrate Vishu by bursting firecrackers.
On the occasion of Vishu, we have curated some wishes and messages to share with your friends, families, and well-wishers.
May you be able to handle the ups and downs that you come across in life. Happy Vishu 2018.
Wishing you a blissful, bright, delightful, energetic, healthy, great, prosperous and extremely happy Vishu.
From Vishukkani to Vishu Sadya, may you be able to enjoy the special moments of the festival with your family. Happy Vishu.
May Lord Krishna bring peace to your home and heart now and always. Happy Vishu.
Let's welcome Vishu with new hope at heart and with great enthusiasm, anticipation and eagerness.
Orupidi konnapoovum Vishu kaniyum Vishu kaineetavumayi
Veendum Meda masam pularunu Samrithiyudeyum santhoshathinteyum snehathinteyum pradekamaya oru vishu koodim. ellavarkkum ente vishu 2018 ashamsakal
Orayiram kanikonnakal manasil pookaan, oru Vishu kaalam koodi vannirikunnu, Ee varsham nallath mathram sambavikatte ennu aashamsichukond, Orayiram Vishu asamsakal
Ormakal koodu kootiya manasinte thalir chillayil, Ponnin niramulla orayiram ormakalumayi, Oru Vishu kaalam koodi varavayi. Snehathode orayiram Vishu Asamsakal nerunnu
Another Vishu is here, Let's banish our worries and start afresh. Wishing you happiness all through, May God take away all your stress. Happy Vishu!
I hope this Vishu will bring cheer, prosperity and peace in your life. Let us pray that we gain enough strength to accept the highs and lows of life with equanimity.
Hope you get blessed with unending happiness and love of your close ones. Wish you a brilliant Vishu 2018!.
Vishu stands for new and fresh Life is always new and fresh Let us strive to make all days Vishu.