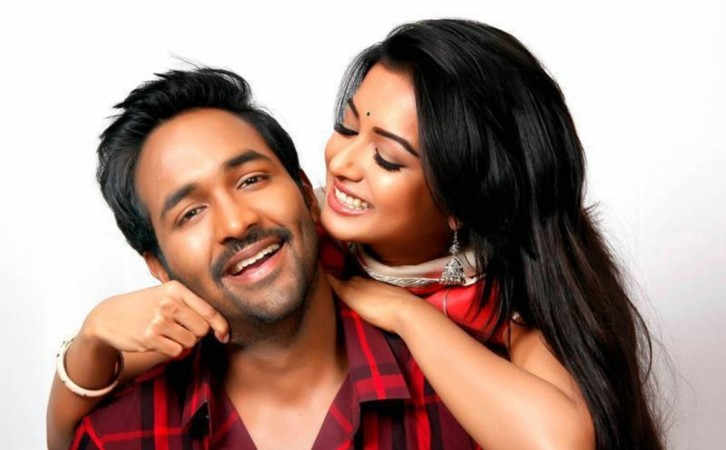 Filmmaker Dasari Narayan Rao, who is playing an important role in "Erra Bus" besides directing and producing it, says that Vishnu Manchu is the perfect actor for the role of the hero in the movie.
Dasari Narayan Rao is directing and producing the movie under his home banner Tarak Prabhu Production. The filmmaker has recently completed the shooting of the film and he is now gearing up for its release and promotion.
In a statement released to IBTimes, Dasari Narayan Rao praised Vishnu Manchu. "Vishnu is playing a well scripted role alongside me and he is the hero of the film, in fact Vishnu will be on screen before I enter the scene, and this will be his best performance till date," says the "Erra Bus" maker.
Talking about the story of "Erra Bus", Dasari Narayan Rao said that the movie redefines the grandfather and grandson relationship. "If we have to demonstrate a strong bond between Grandfather and Grandson there is no way we could lose the focus by introducing a cameo role. But my character comes much later in the movie. Vishnu will have his trademark comedy," he added.
"Erra Bus" it is the 37th movie made under the banner Tarak Prabhu Production. It is 151st film of Dasari Narayan Rao, who is making his comeback to direction three years after the release of his last venture.
"Erra Bus" is a remake of Director N Ragavan's Tamil superhit "Manjapai."
"The film is a clean entertainer and not at all an absolute copy and I have brought a new dimension to the story to connect to the Telugu audience's heart," says the director
Actress Catherine is playing the female lead opposite Vishnu Manchu in "Erra Bus", which has the soundtracks composed by Chakri. The makers of the film have planned to release its audio on 31 October and the movie is likely to hit theatres on 14 November.