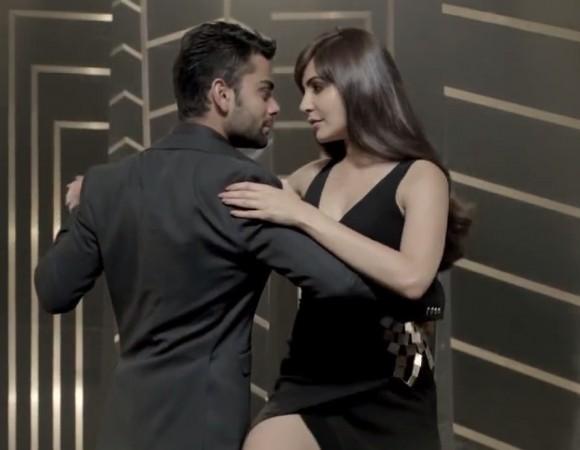 Cricketing genius Virat Kohli lost his cool once again post practice session for the ICC World Cup match against West Indies on 6 March, at Perth. He lashed out at a journalist wrongly accusing him of writing an inappropriate piece on girlfriend Anushka Sharma.
The sports star, however, was quick to apologise after he realised that the one he unleashed his wrath on was not the one he was looking for. "I want you to do me a favour. Please tell that journalist (pointing towards the one he targeted) that I am sorry for what I said to him," DNA quoted him as saying.
The article, Virat was seemingly irked about, was on Anushka staying with him at the team hotel despite the ban during India's tour of England, last year, written by someone with a similar mug.
However, this isn't the first time that the young player has hurled abuses or behaved inappropriately. Early 2012, the actor gave the finger to a section of Sydney Cricket Ground crowd after being taunted repeatedly.
Later, Virat took to Twitter to apologise saying, "i agree cricketers dont have to retaliate. what when the crowd says the worst things about your mother and sister. the worst ive heard."
Virat-Anushka's love affair has been making headlines ever since the two featured together in a shampoo commercial. Until a few months ago, the two conveniently dodged questions on their 'growing closeness', keeping the relationship status to 'good friends'.
"I never spoke about anything and I will never speak about anything. I have just not denied being in a relationship with Virat because, well, that is something I wouldn't do. I am in a relationship with him and I have respect for my relationship," she told Absolute India adding that she shies away from talking about her relationship with Virat as the focus then shifts.