After their historic win in the Test series, the Indian team led by captain Virat Kohli broke into several rounds of celebrations. From the impromptu jig on the ground to the different rounds in the dressing room, it was a day to be savoured by the Indian team.
Bharat Army, which is one of the devoted fan groups of the Indian team, has been constant support right through the series. They have created a great atmosphere in the grounds and have even come up with a song for Rishabh Pant.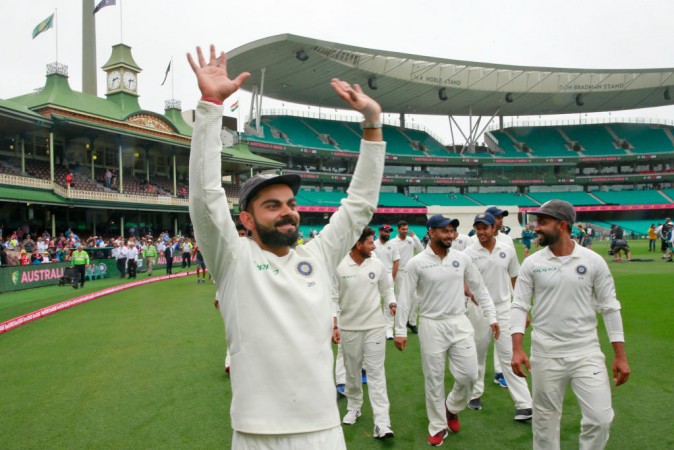 As the team headed for the hotel, the fans stood in the lobby and played different songs as the players broke into rounds of dance. Hardik Pandya, Virat Kohli, and Ishant Sharma led the crew as there were several rounds of music and selfie session. It was great seeing the players taking their time out and greeting the fans.
Watch the video here:
After the win, Kohli conceded that it was the best moment of his career and it surpassed even the 2011 World Cup triumph.
"Yes, it was a great moment for me but if you ask me which moment is more emotional, I would say this one because this is my third tour here and I have seen how difficult it is to win here. And all the struggles that we have gone through in the past 12 months as well as the team," Kohli said at the post-match press conference.
Coach Ravi Shastri too said that this win was on par with the 1983 and 1985 triumphs as the team went through a lot and pulled up against all odds.
"I will tell you how satisfying it is for me," Shastri said. "World Cup '83, World Championship '85. This is as big, or even bigger, because it is in the truest format of the game. It's Test cricket, which is meant to be the toughest," Shastri said.