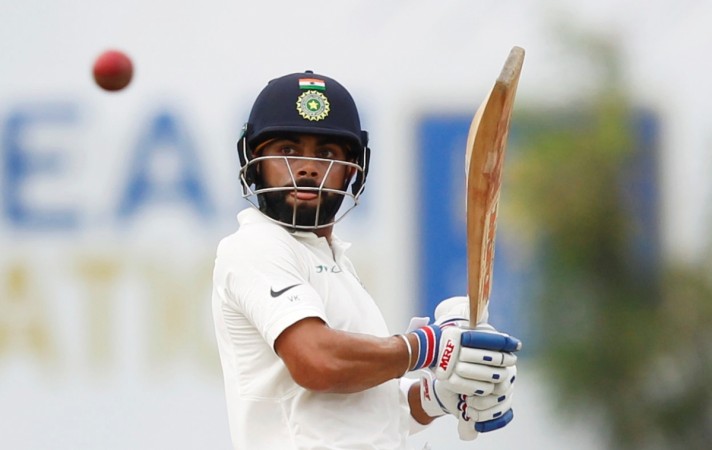 A 63-year-old retired railway employee, who had attempted self-immolation after Team India captain Virat Kohli's disappointing innings in the first Test match against South Africa in Cape Town, succumbed to his injuries on Tuesday.
Babubal Bairva, from Madhya Pradesh's Ratlam district, was upset after Kohli was dismissed for just 5 runs. Bairva had poured kerosene and tried to set himself ablaze. According to The Times of India, he had sustained "critical burn injuries on his torso and face."
Also Read: Anushka blamed for Virat Kohli's dismissal against South Africa
After battling for five days, Bairva succumbed to injuries on Tuesday at around 7.50 am.
Ram Singh, assistant sub-inspector (ASI), said that Bariya was disappointed after watching the first Test match between India and South Africa on TV.
"Bairva told us that when Kohli got out 'uska dimag satak gaya' (he was very upset). He took a bottle of kerosene nearby and poured it on his head and set himself ablaze," Ram Singh told the Hindustan Times.
Ram Singh also said that Bairva was likely in an inebriated state when he was watching the match at his home.
"When family members came to know what he had done after he started shouting, they immediately rushed him to the district hospital for treatment. He had received burn injuries on his face, head and hands. He had received around 60 percent burns," he said.
According to another report, Bairva's son had also committed suicide in 2009.
Last year, a 25-year-old cricket fan from Bangladesh committed suicide. Bidyut, who was supporting India, was upset after Pakistan defeated India to win the Champions Trophy. After the loss, Bidyut had jumped in front of a moving train and committed suicide.
"Disheartened by the match result, Bidyut committed suicide by jumping in front of a running train Sunday night," GRP police station Office-in-Charge (OC) Nasirul Islam had told Dhaka Tribune in 2017.