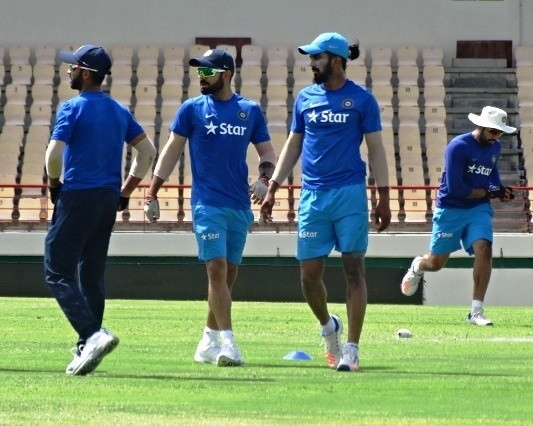 Virat Kohli has already been a great servant of Indian cricket and his leadership skills in Test cricket have been brilliant. Kohli became the captain of India in Test format after MS Dhoni decided to call it quits in December 2014, and has helped India defeat Sri Lanka, South Africa and West Indies.
The Delhi man is yet to test his captaincy skills in tough conditions like that of England, Australia, South Africa and New Zealand. India has always found it tough to play quality and consistent cricket on foreign soil, where there is not much support to the spinners like in the sub-continent.
The conditions are different and the batsmen need to be on top of their game to counter swing and bounce abroad. Former Australia captain Alan Border believes Kohli's test will lie in such conditions.
"I like his captaincy because he is a feisty competitor and his captaincy will develop more and more in the coming years. The real test will be when India travel abroad and play in South Africa, England and Australia and in conditions that don't suit them," The Times of India quoted Border as saying.
However, Kohli does not have to think too much on being successful abroad as he needs to concentrate on the long home season. India are set to hosts New Zealand starting September 22, and will also welcome teams like England and Australia.
Even during MS Dhoni's reign as Test captain, India, despite possessing some big names including Sachin Tendulkar could not be a huge force in foreign conditions. Border believes that the captain's success will be measured by how well he has led his team outside his home conditions.
The Australian feels Dhoni, who is one of the best Indian captains ever, was successful in the ODI format as skipper compared to Test arena.
"He has been so good in the shorter formats but in Tests - I thought he let the game drift a bit at times. In India, Dhoni has done a great job but you judge a captain based on how you perform overseas. In saying that, most captains across the world enjoy high percentage of wins at home vis-a-vis outside, unless you are Clive Lloyd or Viv Richards who had a great team and won everything they played," Border said.