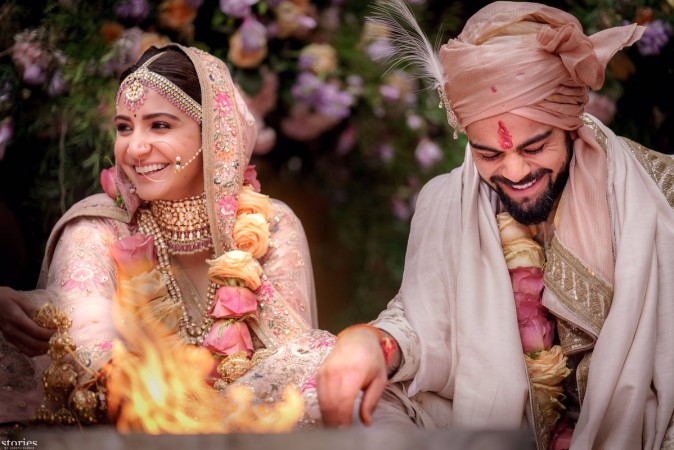 Indian television news channels had gone into overdrive while covering Virat Kohli-Anushka Sharma wedding in Italy yesterday (December 11). And now it has led to popular TV anchor Gaurav Kapur slamming a media house for airing a footage which was claimed to be "Exclusive".
Also read: Newly wed Kohli breaks Tendulkar record
In the recent past, Gaurav has interviewed several Indian cricketers on his show "Breakfast With Champions". Kohli too had appeared on it and had discussed several things.
"India Today" aired a footage from Gaurav's "Breakfast With Champions" show where he is seen talking to Kohli and they claimed it as "Exclusive". Gaurav did not like this.
He took to the micro-blogging website Twitter to remind that it was not "Exclusive" of theirs and demanded a pay cheque.
"Hi @IndiaToday, can you pls help me with this? I don't recall doing an EXCLUSIVE for you. And yes, if you're sending a cheque, make sure you spell KAPUR correct," he wrote.
This post received several replies supporting him. India all-rounder Hardik Pandya enjoyed too. He wrote, "Hahaha". Pandya too had appeared on his show.
Gaurav revealed that he doesn't watch news channels and he got to know about this through Akhil Rane. "I dont watch news channels so I didnt know. This was sent to me by Akhil Rane on Instagram," he wrote.
When one of users pointed out that from how many channels will he demand cheques, he said, "Cheque na sahi, class to le hee sakte hain (If not cheque, at least I can take class for them)." The person indicated that most of the TV channels had been using the same footage.
Recently, Gaurav was in Bengaluru at Sachin Tendulkar's mobile game launch. He chatted with the batting legend about the game.