Indian cricket team captain Virat Kohli says on-field banters and mind games will help bring excitement to the game and also get players pumped up.
The 28-year-old, who was addressing the media on the eve of the first ODI between India and Australia in Chennai on September 17, said remaining calm in pressure situations is key to winning matches at the highest level.
Expect shots to be fired on and off the field
Ahead of a cracking limited-overs series between India and Australia, a lot is being spoken about the possibility of a lot of on-field chatter, especially after the controversial Test series earlier this year.
Steve Smith's men came up with a stiff fight in whites, but it was not enough to stop India from winning the four-match series 2-1. Apart from the high-octane action on the field, a lot was said off it as well.
Notably, tempers flared after Smith sought the dressing room's help over a DRS decision in the Bengaluru Test in March. Kohli, who was left fuming by his counterpart's "brain fade" moment, accused the Australian captain of cheating.
Also, Kohli has always been one of the main targets of the Australian team whenever the two sides have met in the past. More often than not, the Delhi dasher has delivered under pressure, much to the delight of the cricket fans in the country.
'Intense competition will boost cricket'
"Mind games create an excitement for the fans watching and also the players involved in the series. Players are more pumped up to win games and outdo each other," Kohli said on Saturday.
He added: "You can say whatever you want, you can keep talking the whole time. But, if you don't deliver on the field it doesn't matter.
"I feel that intense competition should be there for keeping the game alive. And I believe we should be competitive in every series we play. But, I believe one should be fit enough, physically and mentally, to remain calm in pressure situations."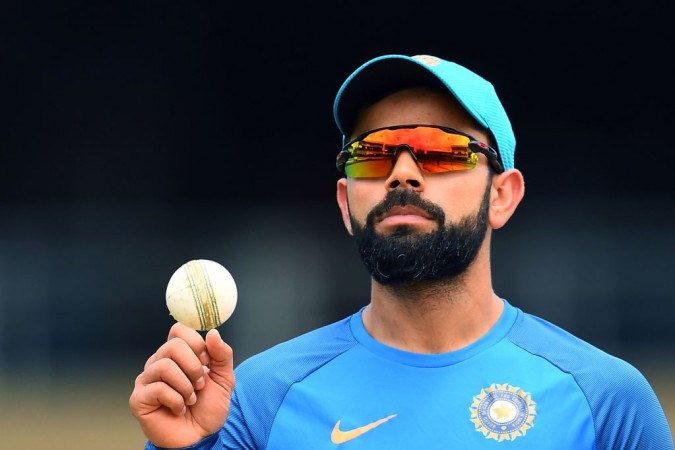 Smith wants to keep Kohli quiet
Meanwhile, Smith said Australia's focus will be on keeping Kohli quiet. The visiting's captain brushed aside talk of differences between him and the Indian skipper.
"I'm not too concerned about my differences with Virat. He has a phenomenal record in ODIs and is obviously going to be dangerous," Smith said on the eve of Australia's warm-up game in Chennai on September 11.
He added: "Hopefully we can keep him quiet as much as possible. If we do that, then hopefully that can help us go a long way in having some success on this tour."