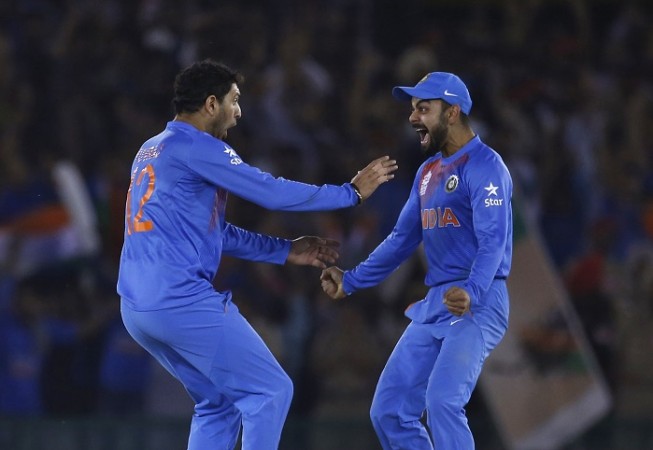 West Indies knocked India out of the ICC World T20 2016 in the semifinals in Mumbai. But, that did not stop Virat Kohli, Yuvraj Singh, Harbhajan Singh and other Indian cricketers from cangratulating and celebrating a West Indies World T20 win, Sunday.
West Indies became the only team to have won the World T20 title twice. First they did it in 2012, beating Sri Lanka in Sri Lanka, and now, four years later, they have done it again in India.
This title meant a lot to the players in the side, with captain Darren Sammy revealing how difficult a path it has been for the West Indies.
World's fastest man Usain Bolt, Virat Kohli, Yuvraj Singh, Rohit Sharma, Shikhar Dhawan, Harbhajan Singh and many other cricketers congratulated the West Indies side for their incredible victory.