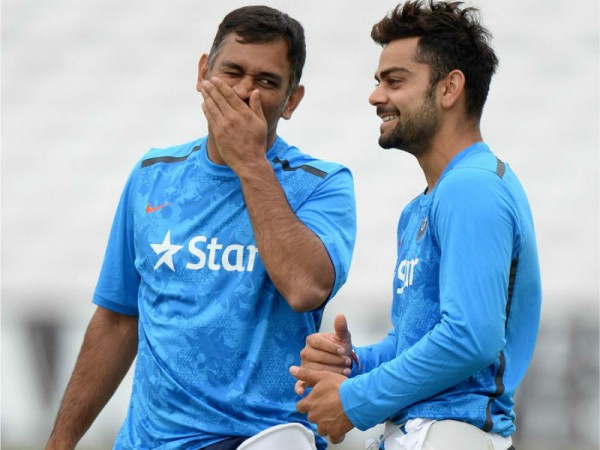 Virat Kohli is currently India's Test captain, and the team have done quite well under his reign, defeating South Africa and Sri Lanka as well. Former Team Director Ravi Shastri, who worked closely with Kohli up until the World T20 in India, believes it is time for the Indian star to be handed captaincy in all three formats. MS Dhoni is presently the ODI and T20 captain.
Kohli's impressive captaincy isn't limited to India, he led Royal Challengers Bangalore from the front in IPl 2016, only to fail in the final hurdle, against Sunrisers Hyderabad. His aggressive approach and positive attitude will help India cricket.
"If I am the chairman of selectors, I would be thinking in that fashion, absolutely. It is it time to start thinking. You have to see India has no major event in three years till 2019 World Cup. This is your best chance to think and build," Press Trust of India quoted Shastri as telling India Today, when asked if Kohli is ready to captain India in all three formats for India.
In the next 18 months or so, India do not play much ODI cricket, and with the 2019 WC three years away, Shastri believes it is the right time to appoint Kohli. However, the decision can only be taken by the BCCI selectors.
"A time has come where you have a guy you have groomed over a period of time, who is ready. In the next 18 months, India hardly play any ODIs, the gaps between Tests and ODIs are massive. So its time to look ahead."
There has been debates over MS Dhoni and his retirement, but he has made it clear that he will play for some more years. Shastri believes even if Kohli becomes the captain, Dhoni will still be able to contribute as a player. Dhoni will captain India in the limited-overs series in Zimbabwe.
"By no stretch of imagination, you are taking anything away from MS. He can still contribute massively as a player," Shastri said.