Virat Kohli is easily the country's highest-paid sports star and the most sought-after celebrity by advertisers. The Indian cricket team captain recently struck a multi-crore endorsement deal with a popular sports brand and as of 2016, the 28-year-old was promoting around 20 brands of 13 different companies.
However, Kohli seems to be clear about not endorsing brands that do not fit his ideals. As it turns out, Kohli has rejected a multi-crore offer to endorse a soft-drink brand, according to The Hindu.
Kohli has revealed that he did not want to be involved with the promotions of the soft drink because he does not consume aerated drinks.
The star cricketer had been endorsing a popular cola brand -- Pepsi -- and his deal was up for renewal, after it had ended on April 30. The cola giants, according to The Economic Times, were keen on renewing the contract with Kohli, but the latter had reservations about endorsing a cola, given the health concerns surrounding aerated drinks.
Kohli walks the talk
Kohli revealed earlier this year that he would not be promoting a brand just for the sake of money, saying he would not endorse something that goes away from his lifestyle.
"When I started my fitness turnaround, it was more of a lifestyle thing initially. If something goes away from that, I would not want to be a part of that or be promoting that," Kohli had told CNN-IBN.
He had added: "If I myself won't consume such things, I won't urge others to consume it just because I'm getting money out of it."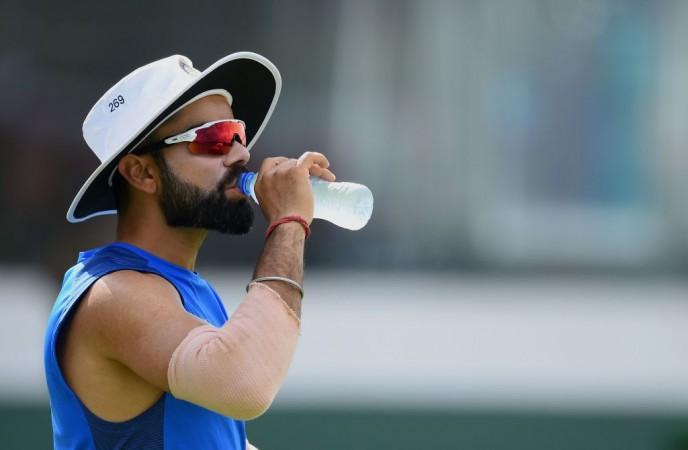 Notably, Kohli is among the fittest cricketers in the Indian team. With a strict fitness regime, the skipper has been inspiring his teammates and the results are there to be seen on the field.
Kohli revealed that he changed his fitness regime after having a poor run in the 2012 IPL season. The Royal Challengers Bangalore star revealed he had been "eating poor, staying up until late and having a drink or two regularly."
The Delhi dasher revealed that he changed his fitness regime after the end of the season. He added that he stayed off gluten, wheat, cold drinks and desserts to achieve the current fitness levels, which has helped him turn into a world beater.
Kohli is currently in Chennai with the Indian cricket team, which will take on Australia in the first of the upcoming five-match ODI series at MA Chidambaram Stadium on Sunday, September 17.