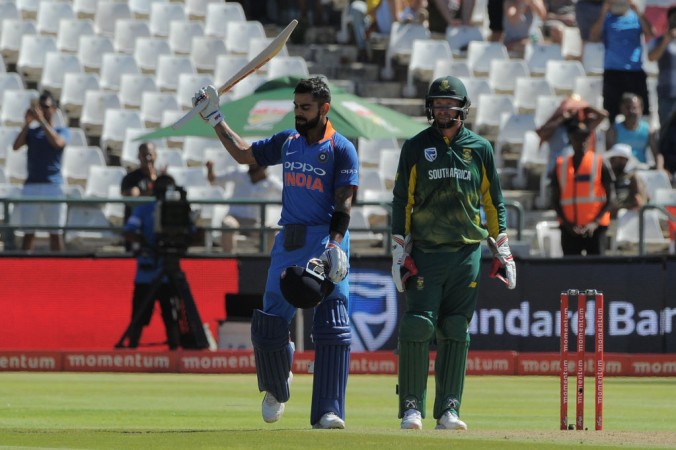 Former Pakistan captain Wasim Akram heaped praise on Virat Kohli, saying the Indian skipper is "a treat to watch" and it is his time to dominate world cricket.
The fast-bowling legend also conceded he would have found it difficult to bowl at the Delhi batsman, who according to him, is a "complete player."
Also read: Virat Kohli-led India create history in South Africa, end 25-year wait
Akram expressed awe at Kohli's consistency across all formats and attributed India's dominance of world cricket to the skipper's ability to lead the team from the front.
The former left-arm pacer's comments come after Kohli smashed 160 off 159 balls in Cape Town on Wednesday, February 7 to help India take an unassailable 3-0 lead in the ongoing six-match series against South Africa.
Notably, it was Kohli's third century on India's ongoing tour of South Africa. The 29-year-old single-handedly took on the hosts in the Test series, which India lost 2-1. He hit a century in a losing cause in the second Test in Centurion and continued his rich form into the ODI series.
Kohli made sure India started the ODI rubber on a winning note as it led the team's successful chase of 270 in Durban with his 33rd ODI ton.
"Kohli is a treat to watch. At times when you do think or imagine if I was young and playing against Virat Kohli where would I bowl and I do feel it would be a bit difficult to bowl at him," Akram told India Today on Thursday, February 8.
Also read: Kohli breaks Ganguly and others' records in 3rd ODI
He added: "It doesn't matter what sort of pitch it is because he is a complete player. I think in world cricket after Sachin Tendulkar, it's his turn now."
"It depends on a leader, he is leading from the front. He is a supreme athlete, he is getting runs every game. First innings, second innings, Test match, ODIs, T20Is...I think Kohli is not only a role model for India, he is a role model all over the world."
'Shaz doing a great job'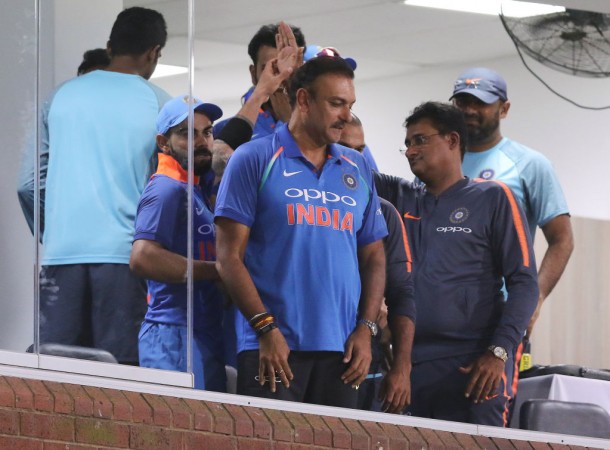 Akram also lauded Ravi Shastri and pointed out what makes him a successful coach of the Indian cricket team.
Notably, Shastri took over from Anil Kumble as the head coach of the Indian team after a much-publicized rift between the leg-spin great and Kohli.
Nonetheless, Shastri seems to have struck a good rapport with captain Kohli as the team has been consistently winning matches under them. The Asian giants also showed great character when they came back strong in Johannesburg after losing the first two Tests of the recently-concluded three-match series against South Africa.
"The coach is also very important and I'm glad Shaz [Shastri] is doing a great job. He is a like-minded guy, Shaz was always a hard guy, hardworking and when he was relaxed, he always enjoyed himself, you know. That's what I think he is embedding into his team as well."