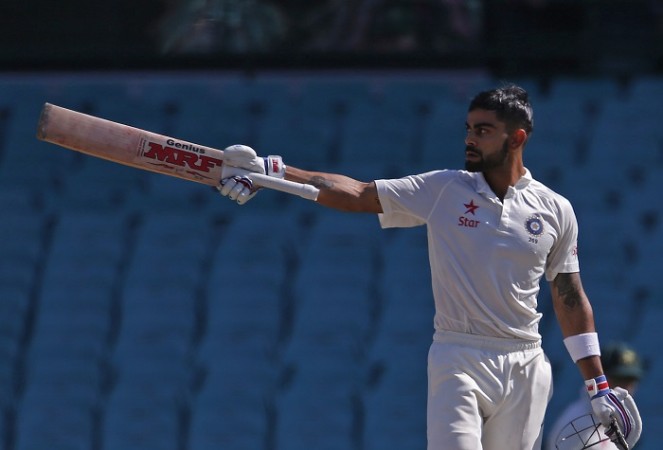 Former Australian pacer Glenn McGrath feels that Virat Kohli is the right man to lead Team India as the latter would bring in a lot of positive approach to this international game.
McGrath also said that Kohli will be a good leader, but he also needs to keep scoring those runs as he has been doing for India in the past. He was undoubtedly the best batsmen during India's tour of Australia as he smashed four centuries in the Test series.
"I think it is a positive. Because you want a leader who is strong, who wouldn't take a backward step, who would lead by example. But you don't want to go too far or go overboard crossing the line," said McGrath in an interview with IANS.
It was during India's tour down under that Kohli was handed over the captaincy for the longer format of the game because ODI and T20 skipper MS Dhoni had decided to hang his boots from Test cricket. India has not played any Test cricket after that as Test series was followed by a ODI tri-series and the ICC World Cup.
"I think Virat has held himself in good control at the moment. I like the way he has gone about it. He can back it up with runs with the bat. He is a class batsman as well. Being aggressive is one thing and can't back up is another, but Virat can back it up. I think India are in good hands moving forward with him as a leader," McGrath added.
This month, India will be touring Bangladesh, who can't be considered as one of the minnows any more. They proved during the World Cup and also during Pakistan's tour to their country that they are not weak and are ready to take on the best in the world. BCCI thus have announced a full-strength squad for the three-week-long tour.
When McGrath was asked about the current lot of Indian pacers, he said he is impressed with them and is hopeful that these bowlers (Mohammed Shami, Umesh Yadav, Mohit Sharma, Varun Aaron and Ishwar Pandey) would do better in near future.
"I am impressed with the way they go about it. I always say skill take you so far, attitude will take you the rest away. The attitude of the boys there is second to none. Varun Aaron bowls close to 150 kmph, swings the new ball. I think Varun has got a a big future. Iswar Pandey is on the verge of making it into the team. He is doing good and other guys also are doing well," McGrath added.