At 28, Virat Kohli has broken records and set a few of them that only other cricketers can dream of. The Delhi dasher is now second only to legendary Sachin Tendulkar when it comes to ODI hundreds as the former equalled Ricky Ponting's record of 30 tons during the recently-concluded ODI series in Sri Lanka.
With his unquenched thirst for runs, Kohli has a staggering average in all formats of the game. His consistency across the forms has often left the cricket fraternity in amazement. Rough patches have come and gone, but the right-hander has always found ways to hit form again.
Apart from his batting exploits, Kohli has quietly emerged as one of the most successful captains in the modern era. Be it domination at home, or leading a valiant fight on foreign soil, the India captain is setting benchmarks for the rest.
While he has proved he does not feel the burden of expectations (sky-high when it comes to Kohli), one has to wonder how long the India captain would be able to carry on at the international level. Now, Kohli himself has revealed he is determined to continue playing for another 8-10 years at the highest level.
Fitness freak opens up about his plans
Kohli says he will be training harder and pushing himself beyond the limit to make sure he is ready for the challenges throughout his career as he believes the game is demanding something more than skills with bat and ball.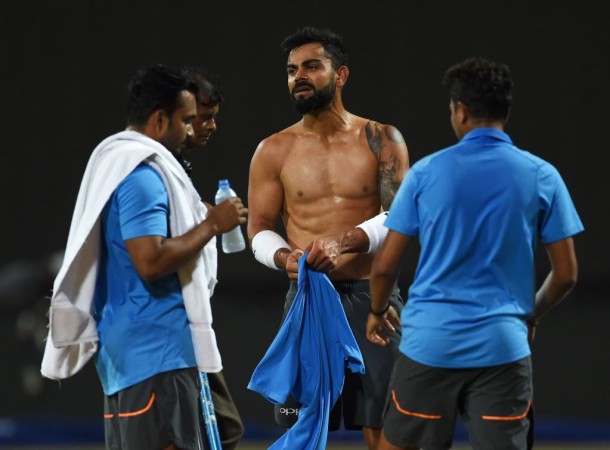 "With another 8-10 years of cricket more left in me, I want to keep my game at the peak. We limit ourselves even before we try. Most of the people stopped at 70 per cent, so we need to push until it's done," Kohli, the fitness freak said, as quoted by The Indian Express.
He added: "I really train hard in my cricket life because rest of the life I won't be playing sports. So, we need to make the most of the day. Small things matter to me. What I eat, how I train etc."
Kohli remains as one of the fittest cricketers in the world right now. A lot has already been spoken about how the Indian skipper changed his diet and quit drinking after he realised the importance of fitness following a poor Indian Premier League campaign in 2012.
The supreme fitness levels of Kohli has also inspired the rest of the team to work hard and match the captain's standards. As a result, India are now one of the best fielding sides as well.
Virat Kohli Foundation joins hands with Sanjiv Goenka
Meanwhile, Kohli also announced on Friday he would part of RP-SG India Sports Honours -- a venture in partnership with Sanjiv Goenka aimed to honouring excellence in sports.
Virat Kohli Foundation has also promised Rs 2 crore per year for the initiative, which is also aimed at identifying and promoting talented athletes and sports promoters.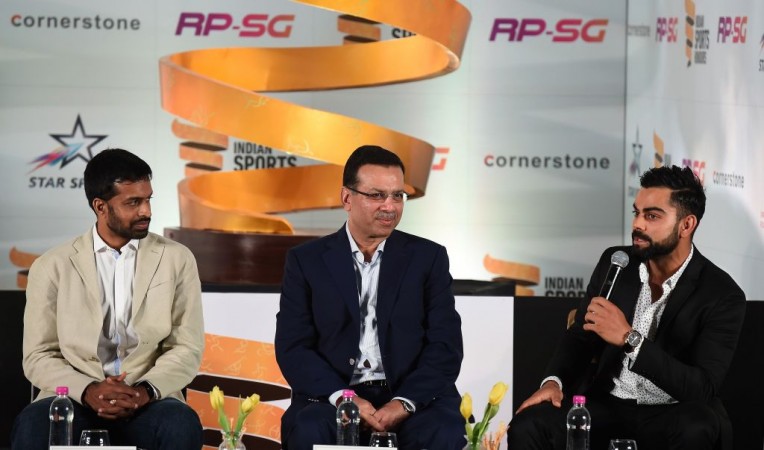 "Unlike other countries where people understand all the sports as they are keenly involved, people here in India do not have proper knowledge of multiple sports... I admit I did not have proper knowledge of any other sport. I did not know the rules of any other sport," Kohli added.
"So, 5-10 years down the line it will be an honour for me if I can help India dominate in all the sports at the highest platforms."