There are no doubters about Virat Kohli, the batsman, but as a captain, the flamboyant player has much to improve, according to a common consensus. Former Indian batsman VVS Laxman too believes that Kohli has a lot to improve as a leader. However, Laxman also says that the way Kohli has embraced the pressure which comes with the job has been very admirable.
"I have seen some captains succumb to the extra pressure but in Kohli's case, it has enhanced his performance and his reputation as a batsman since the time he started leading the team. I believe he is a good captain but still a work in progress," Laxman told India Today.
India are preparing to face Australia in a Test series after the side failed to win in South Africa and England. Kohli and boys were in good positions in both the series, but could not clinch the pivotal moments and conceded the series.
'Kohli knows his team has got the potential to beat Australia'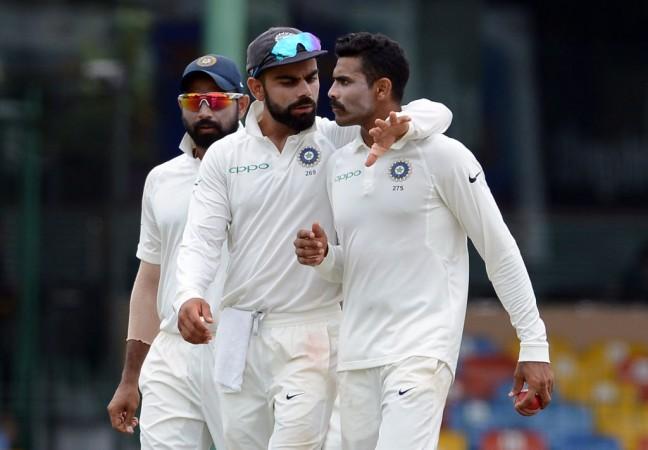 "Virat knows he missed a great opportunity in South Africa and England because the Indian team was more superior on both occasions than the opposition. He knows his team has got the potential to go out and beat Australia in Australia," Laxman said.
The Hyderabad-man also said that the Indian captain will not be thinking too much about the missed opportunities, but will be focusing more on the task at hand in Australia and approaching the series with a lot of positivity.
"Kohli will be focussing on that and thinking positively about the challenge down under. He won't be thinking about the if not's but will be thinking about how his team can beat the Aussies," Laxman further added.
Although VVS believes that Kohli is still a work in progress as a captain, his attitude has been very positive and this has had an effect on the rest of the team as the skipper relishes every challenge and this has rubbed onto the team.
"That attitude has rubbed on to the rest of the boys. With more success on overseas tours, he (Kohli) will gain more experience as a captain. I definitely feel he is a good captain in the longer version. He relishes challenges and loves the responsibility," Laxman said.