Indian captain Virat Kohli has stressed on the need to be "realistic" when it comes to the team's chances in the upcoming tour of South Africa, starting January 5 in Cape Town.
Given India's dominance in the sub-continent over the last two years, there is a lot of expectations on Kohli's men to deliver a historic win in South Africa in the three-match Test series and the limited-over legs that follow.
Notably, no Indian team in the past has won a series in the African nation as the conditions there have always proved tough and challenging for the visiting team, especially its batsmen.
Also read: Shikhar Dhawan doubtful for first Test
Kohli, who has had the luxury of talking about being ruthless throughout the home season, did not go overboard but opted for pragmatic approach when he was addressing the media ahead of Team India's departure to South Africa on Wednesday, December 27 in Mumbai.
Kohli said he and his men are confident after successful home seasons, in which they decimated top teams, including Australia, New Zealand, England and South Africa to move to the top spot in Test rankings. However, the upcoming South Africa tour is a completely different prospect, according to the Indian captain.
'Don't have to prove a point to anyone'
"We have got rid of all the mental pressures of touring abroad and wanting to prove to people. We are not wanting to prove anything to anyone and our duty is to go out there, give our 100% effort for the country and get the result that we want to," Kohli said.
He added: We need to be realistic with what we are doing and that the only way we will be staying in the present and execute the things we want to. We are going there to just play cricket and it does not matter whether we are in South Africa, Australia, England or India.
"As a team we are very confident about where we stand. Of course we haven't played in overseas conditions apart from the Champions Trophy where we did really well.
"We haven't played in conditions consistently outside of India. Sri Lanka was an away tour but it was similar to our conditions.
"We are talking about a whole different prospect which we understand and we are looking forward to it.
"If you look at the teams that have toured in the past, you are talking about some of the biggest names in India cricket. It's not like that was not a chance.
"You need to play good cricket for a long period of time. That's something we are pretty excited about. We want to go out there and express ourselves."
Can Indian batsmen shine against South Africa pacers? Kohli answers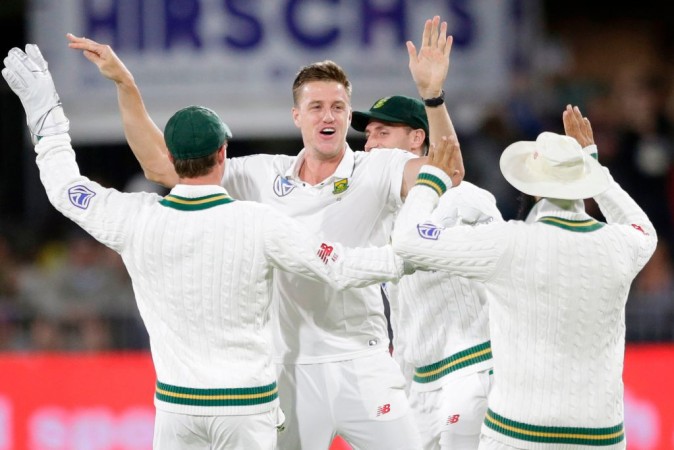 Kohli also said it is important for the Indian batsmen to be in the right frame of mind when encountering the much-talked-about South Africa pace attack.
India were beaten 1-0 the last time they toured South Africa in 2013-14. However, the likes of Kohli (272), Ajinkya Rahane (209) and Cheteshwar Pujara (280) managed to impress. The onus is once again on the three said batsmen to deliver.
Leading up to the upcoming tour, a lot has already been said about the firepower in the South African unit, especially in their bowling line-up. While the likes of Kagiso Rabada and Vernon Philander have been consistent, Morne Morkel and Dale Steyn are making comebacks.
"It all depends on the kind of mindset you get into as a batsman. Even Indian conditions can be very difficult if you're not in the right frame of mind," Kohli said.
"If you're not there mentally, it does not matter what conditions you're playing in. You need to take up challenges and then every condition feels like home condition.
"Last time also, when we were touring South Africa, I was really looking forward to it, [Cheteshwar] Pujara as well, so as Jinx [Ajinkya Rahane]. So we ended up doing well because we were excited. And that excitement is important."