Former Pakistan spinner Saqlain Mushtaq, who had plenty of battles with Sachin Tendulkar, believes the current Indian captain Virat Kohli is very close to the maestro.
Saqlain said that if India have to turn around their fortunes in the ongoing Test series, Virat Kohli has to keep scoring runs as he has the ability to drag the entire unit along with him.
"As a batsman, Sachin was a very big player. I cannot compare (two eras) but today Virat is the only one who comes close," Saqlain was as quoted by PTI.
'Kohli has a tremendous hunger to succeed'
Speaking about the hunger and the desire shown by Kohli to win matches, the Pakistan legend said that he always focuses on the next ball. Saqlain, who is also England's spin bowling consultant, said that Kohli's presence in the squad has boosted the morale of the entire Indian team.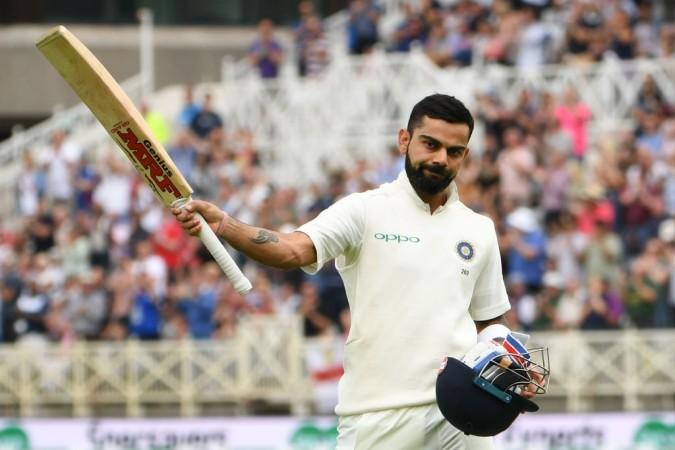 "In this third Test alone, Jimmy Anderson beat his outside edge 40 times, and yet he played the next ball with so much confidence. Virat plays ball by ball, run by run and session by session. He has a tremendous hunger for runs and victory. When you have someone hungry like that, he can do anything to satisfy his hunger," he said.
Saqlain lauded the Indian pace bowling attack and called them proper fast bowlers. He said that he was mighty impressed with their body language, their mode of attack, and the way they have been bowling.
"They have a lot of physical strength, and it shows in their walking and running. It signals that they have put in the proper hard work to become fast bowlers at this level and they appear professional in every sense of the word," he said.
In the ongoing series, overhead conditions have played a huge factor in team selections and the way things have panned out and Saqlain believes that the next two Tests would not be any different.
"India finally showed why they are number one Test side, especially with Virat leading from the front. I don't know how the series will pan out, but in both the next Tests, conditions will be heavily factored in," he assessed.