Virat Kohli said Sunil Gavaskar's comments on the quality of the current Indian side is definitely "motivating" but that his men and himself will be happy only if they start winning overseas.
Gavaskar, on the eve of the India's 21-run loss to Australia in the fourth of the ongoing five-match ODI series on Thursday, September 28, had said the current Indian team has the potential to end up as the greatest Indian one-day team. The batting legend also heaped praise on Kohli, calling him a "special player".
"Well, comparisons are not quite correct but this is a very, very good team. I think by the time this team finishes, I think it is going to go down as the greatest Indian one-day team ever. Because the balance is so good... I think you take all aspects into consideration and you know that this is a really, really special team, captained by a very special player," Gavaskar had told the "NDTV".
'Journey is very far'
Replying to Gavaskar's comments during the post-match press conference in Bengaluru on Thursday, Kohli said his team is honoured to have received praise from the "Indian cricket legend."
"It's a decent compliment. Obviously, coming from him, it's not a bad thing. I think it's a long way to go. The journey is very far. It's something that we will feel good about because Gavaskar has seen a lot of Indian teams over the years," Kohli said.
He added: "To know that someone, especially an Indian cricket legend, appreciates our skills and the way we are playing, feels good as a squad. It gives us more motivation to keep doing the things we're doing right now.
"As I said, the journey is long, because the team is young. We are going play a lot together.
"Right now we're playing at home. If we can replicate this form when we go abroad and play in alien conditions, we can then sit down and be happy with what we have done so far. At the moment, it is about being consistent."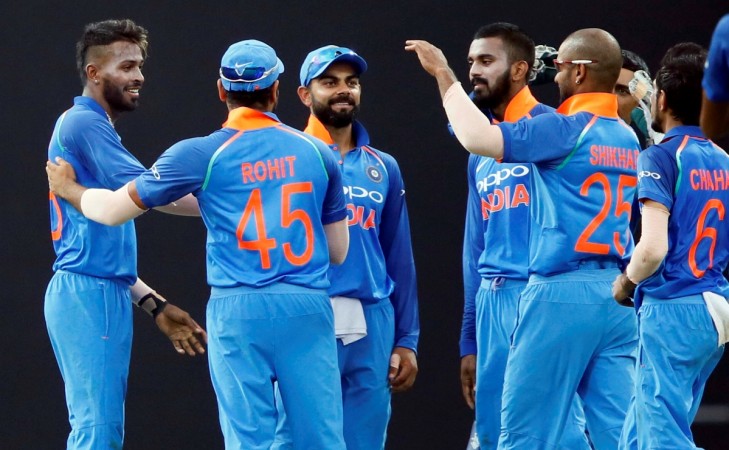 Enviable record
Notably, Kohli's Team India have lost just five out of 22 matches they have played in 2017. The Delhi dasher also equalled MS Dhoni's captaincy record of nine straight wins when they clinched the ongoing series against Australia in Indore on Sunday, September 24.
The "Men in Blue" reached the final of the ICC Champions Trophy 2017 in June, after which they decimated West Indies and Sri Lanka (a historic 5-0 whitewash in ODIs) on the road.
Bench strength
A lot is being spoken about the bench strength and flexibility in the current Indian team. While the likes of top-class spin bowlers R Ashwin and Ravindra Jadeja are finding it difficult to find a place in the playing XI, youngsters have grabbed their opportunities with both hands.
The emergence of big-hitting Hardik Pandya in the middle order has given India a lot of depth in the batting order. In the 23-year-old Baroda star, Kohli's team has found the ideal fast-bowling all-rounder that India have been looking for ever since the retirement of World Cup-winning captain Kapil Dev.
Watch the post-match press conference here