After the disappointing tours of South Africa and England, India's next big assignment will be against Australia. However, batting maestro Sachin Tendulkar believes that this is India's greatest opportunity to win a series Down Under in the absence of David Warner and Steve Smith.
"We stand a very good chance, so if you see the Australia teams in the past and compare them to this one, yes we have a very good chance. Possibly our best chance to go out there and beat them. I mean playing cricket at the highest level, I don't think it is at the highest level at this stage. I think they have had better sides in the past," Sachin said in a TV interview.
However, the legend also warned the Indian team not to be complacent as the Australian team will be competitive.
'Challenging Australia is not going to be easy'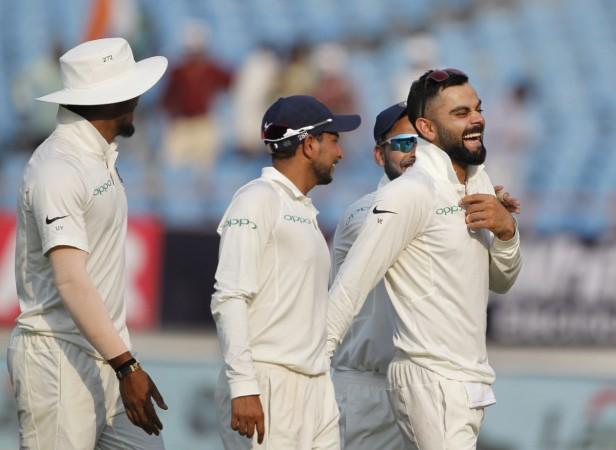 "They are kind of getting back together and forming a solid unit. But Australians are known for being competitive and I won't be surprised if they put up a competitive fight. And to go out there and challenge them is also not going to be easy," Sachin added.
Heaping praise on Indian captain Virat Kohli, Sachin said that the batting form and captaincy traits of Kohli is a huge bonus for the side. He also spoke about his hunger and the drive to do well for the Indian side.
"I think it is his hunger....his temperament. The ability to assess the situation. Because there is no set formula to that. Every day you are going to have some different challenges and you have got to have that adaptability and flexibility in your mind to go out and assess and he does that rather well. And one good thing is he is hungry forever, that's how a batsman should be," he said.
Ever since MS Dhoni has been axed from T20I side, there have been several statements made over his future with the Indian side and the decision of the selectors. However, Sachin believes that the player himself is the perfect candidate to take a call on his career.
"See Dhoni has always been a massive contributor in all forms of cricket. And he has taken the responsibility for a number of years. So whatever he decides, I always feel that a player having played for such a long time knows what he needs to work on and what he needs to do," the legend added.