India have a flexible batting order, with the likes of Hardik Pandya blossoming into a fine finisher, a role, which was previously mastered by MS Dhoni. The Baroda man, after some match-winning knocks, seems to have got the nod to bat ahead of Dhoni.
In the last four matches against New Zealand, Pandya has batted higher up the order compared to Dhoni. Former India player, Virender Sehwag does not like the idea, and has a sound advice for Virat Kohli and the team management, regarding Pandya and Dhoni's batting positions.
"Pandya should be allowed to bat at his own comfortable position - at no. 6 or no. 7. Instead of Pandya, India should stick with MS Dhoni ahead of him and should allow the senior pro to take his time in the middle to settle in," Sehwag said during India TV's "Cricket Ki Baat" show.
One has to understand that Dhoni takes time to settle in, and does not go all out from the first ball. So it is imperative that Dhoni comes up the order as Pandya, with the exuberance of youth, does not mind taking on the bowlers straightaway.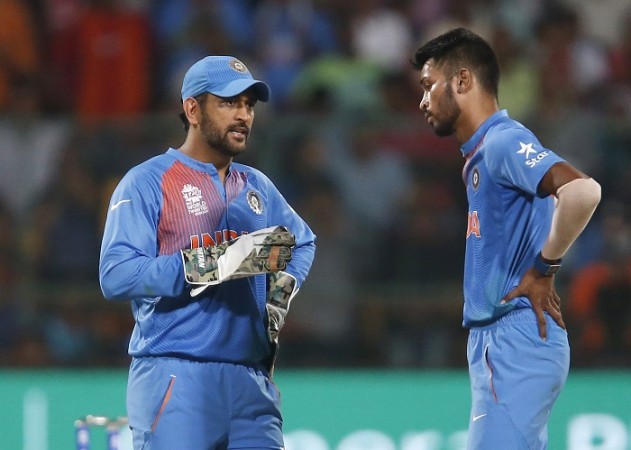 Even during the second T20I in Rajkot, it was Pandya, who walked into bat at number five and Dhoni at six. One understood why Pandya was sent in, as the required run rate was too high and India needed someone to reduce that, but it did not go according to plan.
"In Rajkot, if Dhoni would've come ahead of Pandya than he might have built an important partnership with Kohli and it would have changed the outcome of the match," Sehwag said.
After the second T20I, Dhoni, who scored 37-ball 49 in a losing cause, came under severe criticism, and it will be interesting to see if the former captain will bat higher than Pandya or not in the third T20I on Tuesday, November 7.