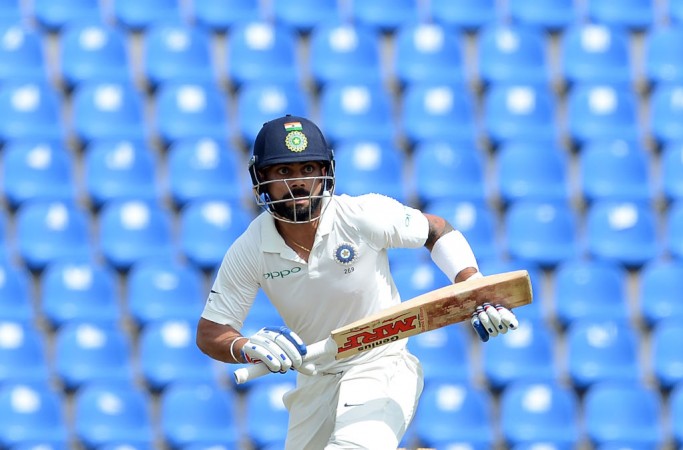 Cricket is a popular sport in the Indian sub-continent with teams like India, Pakistan, Sri Lanka and Bangladesh having a great fan base all around the world. There are some celebrated fans in the region, and one of them being Sri Lanka's Gayan Senanayake.Virat Kohli made Gayan's day by inviting him to his wedding reception in Mumbai on Tuesday.
Kohli and Anushka Sharma got married on December 11 at a private wedding ceremony, attended by close friends and family members in Italy. This Mumbai reception was their second as the first one took place in New Delhi.
Gayan has become a regular feature in most Sri Lanka matches and cheers his team irrespective of the situation. He travels all around the globe to support the national team, making him an ardent Sri Lankan supporter.
The Sri Lankan made his presence felt by attending one of the biggest wedding reception of 2017, and he did not miss a chance of taking selfies with Indian players, who were also present at the function.
Gayan was pleased with the invitation and spoke how he has come close to Kohli.
"He (Kohli) is my good friend. I first met him during the 2007 U-19 World Cup. He has kept in touch every time. He always gives a call. I like him as a player," Gayan told India Today.
The reception in Mumbai might have been well attended by the who's who of both the Bollywood and cricket, but Gayan's presence proves how Kohli treats all people equally as well. It just shows another side of Kohli, who at times, can come across as an arrogant person on a cricket field.