Virat Kohli is the current India captain across all formats, and the Delhi man has been guiding the national team to greater heights. Kohli took over the captaincy from MS Dhoni, and he has taken that role like a duck to water.
Leading a national team is not an easy task, and captaining a nation like India is a different matter altogether as the fans are extremely passionate. Some wonderful batsmen like Sachin Tendulkar could not take the captaincy role as it affected his batting.
Tendulkar also came under pressure, but when it comes to Kohli, the right-hander has excelled with the bat. Kohli has in fact relished his leadership role.
Former India captain, Sunil Gavaskar sang praises about Kohli's performances with the bat after being promoted as India leader.
"It can happen and it does happen to a lot of players that captaincy actually makes them better players. Some players under the pressure of captaincy can go down in their performances but Virat actually is relishing the responsibility," Gavaskar told "NDTV".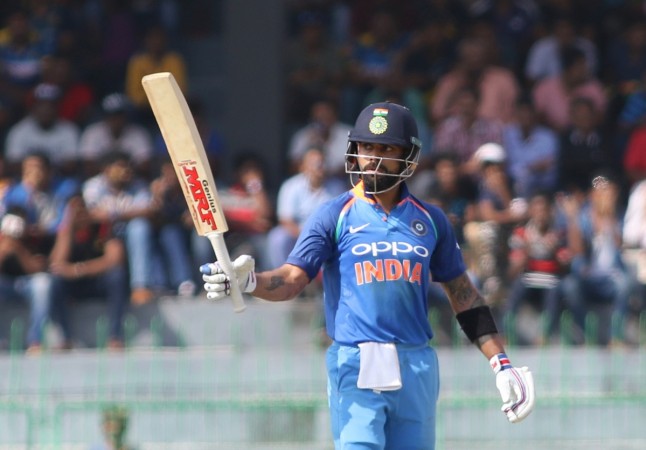 "He is wanting to do well for his team and he is taking the team along with him. Because there is a common goal and they (Indian team) are trying to be the best team in the world, it's his (Kohli) responsibility to score a 100 and put a price tag on his wicket."
Numbers don't' lie
Kohli replaced MS Dhoni as the captain of the Indian Test team after the latter decided to quit from Test cricket in December 2014 during India's tour of Australia. As Test captain, Kohli scored 2,560 runs at an average of 59.53 in 29 Test matches so far while as non-captain he scored 2,098 from 31 matches with an average of 41.43.
Kohli became India captain in the ODIs after Dhoni quit the skipper's role, earlier this year, and his record has been phenomenal. He has played 41 ODIs as India skipper, scoring 2,168 runs (74.75 average). When he played under other captains, he scored 6,720 runs from 159 matches at an average of 51.29.
Such numbers reflect how Kohli has taken his game to the next level, and is also enjoying his captaincy role.