The performance and form of the Indian batting order have been anything but inspiring all through the year. Barring captain Virat Kohli and Cheteshwar Pujara, the rest of the batting order has only flattered to deceive, which has had an impact on the performance of the Indian team as a unit.
"It is very important for batsmen to stand up because as everyone can see, our bowling has been performing really well. Otherwise, the bowlers won't be able to do anything with the totals that we have been compiling," skipper Kohli said on the eve of the third Test.
The captain did not want to single out names, but he asked the entire batting unit to step up collectively and get the job done.
"The batsmen must step up collectively. I won't say individually whether someone needs to do that or not, but as a batting unit, we have to definitely put up a better performance," Kohli added.
Series is evenly poised after Perth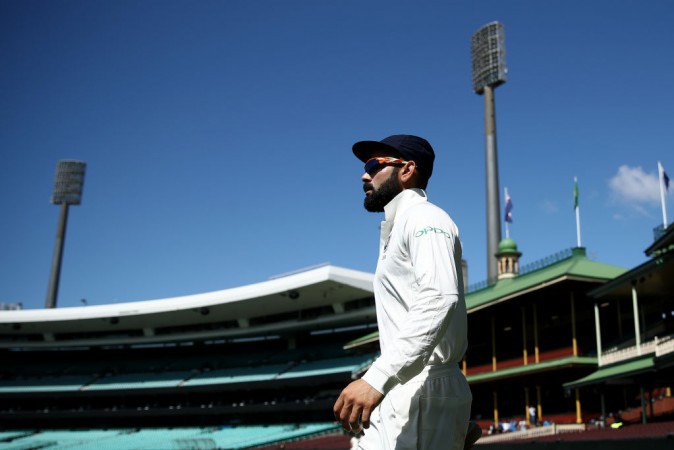 After the win in Adelaide, India's campaign was derailed by the loss in Perth and the series is evenly poised. However, the Indian skipper believes that the team will approach the MCG Test as a fresh start and hence, past results won't have a bearing.
"As a team, I don't think whether you are 2-0 up or 2-0 down or 1-1, what's happened in the past has no significance at all to what's going to happen in the next two Tests or what's going to happen in the next Test which is quite immediate," Kohli said.
Speaking about the MCG pitch, Kohli said that the surface has grass and it should be a lively one which brings both the sides into the contest.
"I hope it does as much as it did in the first two games because as a side, you always know that you are in for a result that way. The surface, what I saw yesterday, looked pretty dry underneath. There is good coverage of grass, which should keep the surface intact," Kohli said.
Speaking about countering the Nathan Lyon threat, the skipper said that as a unit they have put in the yards in the practice and should look to play him such that they do not give away their wickets to Lyon, who is an extremely skilful bowler in Australian conditions.