Ishant Sharma banged the ball in, Nathan Lyon went for the pull shot and edged it through to Rishabh Pant. Kohli erupted and the Indians went off. Australia was beaten by 137 runs and the visitors retained the Border-Gavaskar trophy.
With this win, captain Kohli equalled Sourav Ganguly's record of winning 11 matches in overseas conditions. While Ganguly achieved this feat in 28 matches, Kohli took only 24.
This was also India's 2nd biggest victory over Australia as visitors in terms of runs. Also, with this win, India have won 4 matches in overseas conditions for the third time. They had achieved the same feat in 2004 and 2010.
The year of Jasprit Bumrah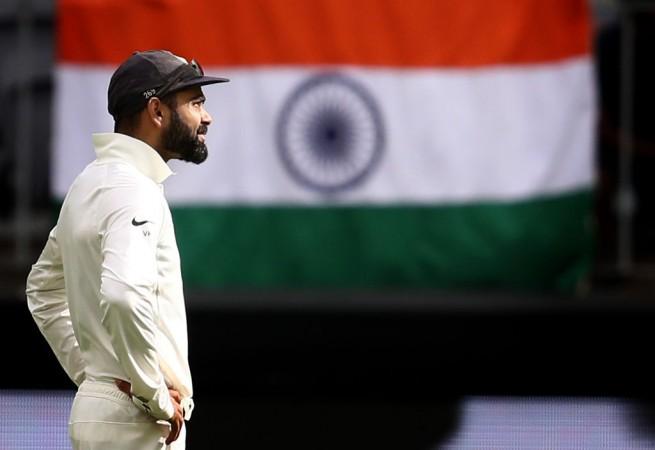 The victory at Melbourne saw India win their 150th Test match, thus becoming only the fifth country to achieve this feat. Bumrah, who walked away with the man of the match award, picked up 9 wickets and became the 4th highest wicket taker by an Indian fast bowler in a calendar year.
"To play Test cricket is a great feeling, be it Boxing Day or any other day. I made my India debut in Australia, so great feeling. I always focus on consistency," the fast-bowler said after the match.
It was a memorable match for Rishabh Pant too as he became the first Indian wicket-keeper to claim 20 dismissals -- all catches -- in a Test series.
"We are not going to stop here. This has given us more confidence to play more positive cricket in Sydney. We've done well in all three departments, which is why we've retained the trophy. But we want to continue," Indian skipper Kohli said after the match.
Crediting all his players, the captain said that the result was a testament to all the performances of his players.
"Agarwal showed great character on Boxing Day. And Pujara has always been composed, so we just wanted a big partnership. And the fact that Vihari batted so long in the first innings, it allowed us to bat more confidently," he concluded.