Virat Kohli is a very happy man as his Indian team became the first team from Asia to beat Australia on their own turf. The series ended 2-1 after rain washed out day 5 of the fourth Test match at the Sydney Cricket Ground.
Kohli's team showed immense grit throughout the series and as the captain had alluded to before traveling to Australia, his side won the crucial moments in the series. Naturally, the captain was very proud.
"Firstly I want to say, I've never been more proud of a team than this one. The culture we've been able to build over the last 12 months. Our transition started here when I became the captain for the first time. Only one word to say, I'm proud. To lead these players is an honour and a privilege. They make the captain look good," said Kohli in the post-match presentation ceremony.
Talking to the media in the post-match press conference, Kohli was asked about his feelings having achieved his dream of winning a Test series abroad.
"See, when you work hard and prepare for a goal, as a team you want to achieve those goals. One thing I would like to say, in the last 12 months the number of tosses we have lost and if you see our performances in those matches objectively, we have played very good cricket."
"The tosses we have won, the opposition has not come anywhere close to us. I am not saying this out of arrogance, just talking about what has actually happened. We truly believe that collectively as a team we can beat any opposition in any condition."
He also said that the entire team worked on rectifying their collective mistakes.
"We just worked on rectifying the mistakes. We didn't work on feeling good about the things that we did well. As a team, we focussed on the things that we didn't do well and sometimes those things don't sound too good but you need to accept a lot of things if you want to improve as a team."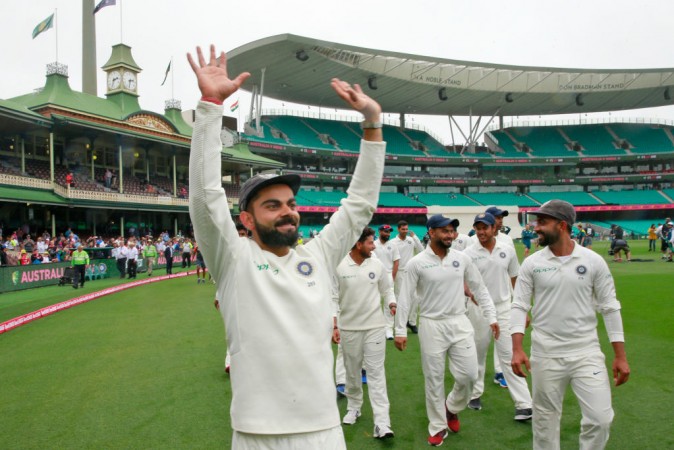 "So the fact that we laid out everything on the table and no one took offence to anything; everyone accepted that we have made a lot of mistakes in certain areas and come game time, come crunch situations we were better than the opposition in those areas – so that's the progress of the team."
Kohli was immensely happy that his team had created history by becoming the first Indian – and also the first Asian – team to win a series in Australia. He also conceded that he did play some mind games when he had said, before the start of the final Test match, history does not mean anything to him.
"We all play mind games, don't we?", Kohli said with a proud grin on his face.