When South Africa toured India in 2015-16, pitches were like a dust bowl, which assisted the Indian spinners. India, as a result, troubled the South African batsmen, winning the four-match Test series 3-0.
South Africa are set to play a similar game when they host India for a three-match Test series, starting Friday. Revenge seems to be the keyword in the upcoming Test series, as the pitches are set to be prepared to assist the home team.
Indian batsmen's failure against bounce and seaming conditions have been well documented, and a CSA official also opened up about the pitch, which will be prepared to suit South Africa's strength and exploit India's weakness.
The home team want the pitch to be prepared as per their wishes so much so that Centurion curator Bryan Bloy flew in to help Newlands curator Evan Flint.
"The boys don't just want a fast wicket, they also want seam movement. The idea is to work on South Africa's strength and India's weakness. Bloy was flown in to assist Flint in his preparations. I would like to believe this is how modern-day cricket works with home teams playing to their strength. Remember the 2015 series between these two teams in India?" CricketNext quoted CSA official as saying.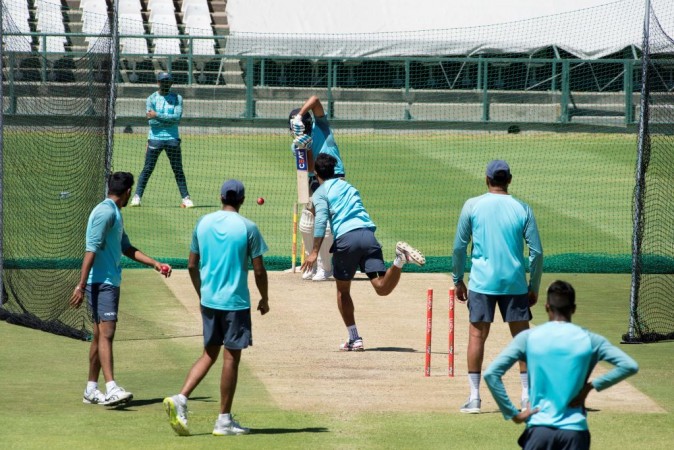 Such kind of statement confirms how desperate South Africa are determined to thrash India. If the playing surface is prepared as the official said, India's worst fears will come true in South Africa.
India batsmen have always been troubled by foreign conditions, and the like of Virat Kohli, Shikhar Dhawan, Cheteswahar Pujara and others need to come up with some special performances.
The positive thing about the pitch assisting seamers is that the Indian team are also a strong bowling unit of late, and they will also be keen to take advantage of these conditions.