Virat Kohli has received highest praise from Rob Key, who calls the Indian cricket team captain "the best white-ball batsman there has ever been". The former England batsman also said the 28-year-old will surpass Sachin Tendulkar's ODI record of 49 centuries.
Kohli has been breaking records at will with his superhuman consistency in ODI cricket. The Delhi batsman surpassed Ricky Ponting's tally of 30 ODI centuries when he hit 121 off 125 ball against New Zealand in the first of the ongoing three-match ODI series, albeit in a losing cause on Sunday, October 22.
He is now second on the list of most ODI centuries, only behind batting great Tendulkar, who hit 49 tons in 463 matches.
In the last two years, Kohli has taken his batting to a whole new level, scoring runs an unprecedented pace. While he hit 739 runs at 92.37 last year, the right-hander has already scored 1347 runs in 2017 at 74.83, notching five centuries and seven half-centuries in the process. He now has 8917 at 55.38 from just 201 matches.
"He is comfortably the best white-ball batsman there has ever been. People can throw Viv Richards, Sachin himself and Brian Lara in there but Kohli, he's just the best," Key told "Sky Sports" on Wednesday, October 25.
He added: "Yes, I think he can [surpass Tendulkar's record in ODIs]. He's a freak really. He'll never catch him [Tendulkar] in Test cricket but in ODI cricket, I think he'll end up with more."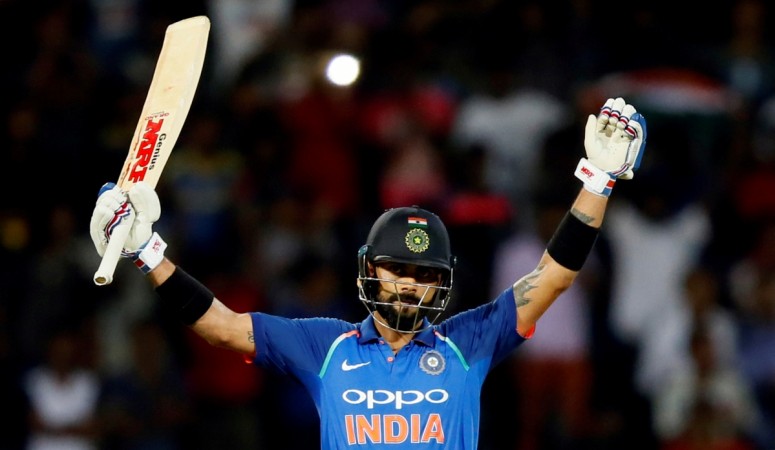 'No one comes close to Kohli'
Key, the Kent star who who represented England in 15 Tests, 5 ODIs and one T20I, is also impressed with Kohli's orthodox style that suits all forms of cricket.
Notably, Kohli himself has stressed on the need to play risk-free cricket in all forms of the game. The wristy batsman had also revealed he had come to terms with not being able to hit big sixes in T20Is and thus focussed on finding the gaps often -- the textbook method that has served him well.
"He [Kohli] is just phenomenal and he does it in as textbook a way as you could wish. You could actually watch the way he bats in one-day cricket and learn how to play in Test cricket," Key said.
"No one comes close to him and he does it without doing anything extraordinary, there are no reverse ramps, reverse sweeps or anything like that," he added.