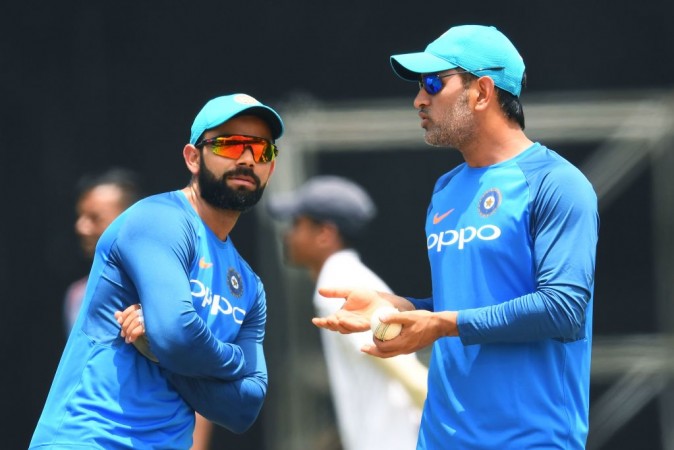 MS Dhoni offers a lot more than just his wicket-keeping skills and is a key figure in Virat Kohli's world-beating Indian cricket team, according to former India wicketkeeper Kiran More.
More was the chairman of India's selection committee when Dhoni was first picked for the senior national side in 2004. Having seen the man from Ranchi grow from being a big-hitter to one of the most successful captains in international cricket, the former wicketkeeper says there is no question mark about Dhoni's place in the side.
The 55-year-old, who played 49 Tests and 94 ODIs, opines that Dhoni has been talking a lot of pressure of captain Kohli, which is enabling the latter to focus freely on his batting.
More also shed light on the 36-year-old's role behind the bowlers' success in the shorter formats of the game.
"Dhoni is very important as a player. There is no question mark about him. He is a key figure in the team. The bowlers, especially the two young spinners, are benefitting immensely from his presence. He is so important behind the wicket. He has been telling them where to bowl and what to bowl," More told International Business Times India.
"I think he has been doing this for so many years. Now that is benefitting Virat Kohli immensely because he gets a free hand to think about the bowlers, think about the field placements. He can focus on his own batting," he added.
"Dhoni's role, helping the captain and other members, is very important. He is key to the perfection of Indian cricket at the moment."
Dhoni has the backing of team management
A lot is being said about Dhoni's waning big-hitting skills and his recent struggles to execute the finisher's role in the end overs. However, captain Kohli and the team management have ruled out the chances of replacing Dhoni at least until the 2019 Cricket World Cup, which will be held in England.
On the other hand, Dhoni, with a lot of experience and a good head on his shoulders, is proving to be a key crucial piece in Kohli's jigsaw.
Young wrist spinners Kuldeep Yadav and Yuzvendra Chahal, who led India to an unprecedented ODI series win in South Africa last week, have been crediting Dhoni's guidance from behind the wickets for their success.
More lauds Dhoni's adaptability
Meanwhile, More dismissed concerns about Dhoni's batting form and requested critics to understand his role in the team before pointing fingers at him.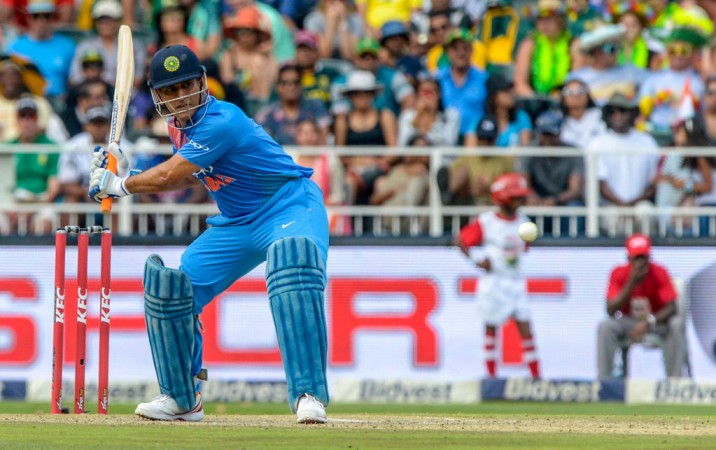 "No, I don't think so [concerns about batting form]. He has been getting runs. He is a playmaker, he makes the game at the end. WIth him, it's not a question of only hitting sixes and fours, it's about how he adapts to situations. The number he is batting at -- six or seven -- is not easy," More said.
Dhoni managed only 69 runs from four innings during the recently-concluded ODI series in South Africa but the wicketkeeper-batsman did not have a fixed spot in the batting order.
Notably, Dhoni had also faced flak for struggling to go hammer and tongs, especially in the shortest format of the game. Former cricketers Aakash Chopra and Ajit Agarkar had even questioned his place in the T20I side after his poor returns in a three-match T20I series against New Zealand last year.