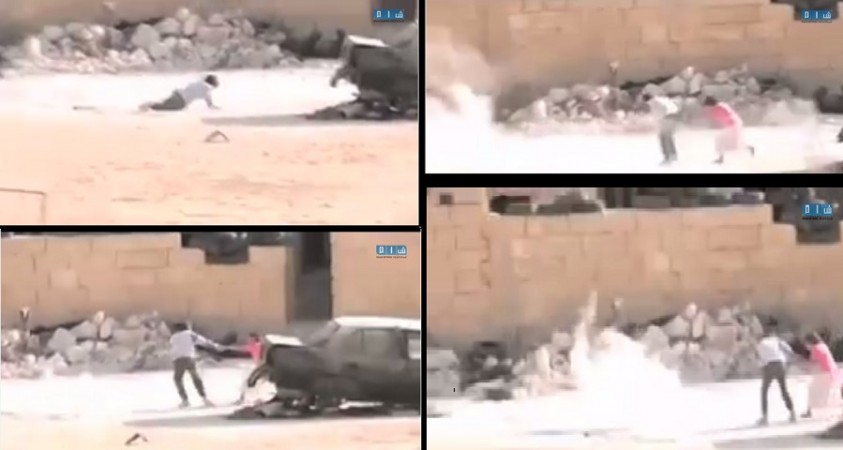 A viral YouTube clip called "Syrian Hero Boy" that went viral last week has been confirmed as a hoax staged by Norwegian filmmakers who produced the video.
This comes after the clip received millions of hits online and widespread coverage by major international publications and channels, including the BBC and the Daily mail.
"If I could make a film and pretend it was real, people would share it and react with hope," Lars Klevberg, a 34-year-old film director based in Oslo told the BBC Trending on Friday.
"We shot it in Malta in May this year on a set that was used for other famous movies like Troy and Gladiator," he said, adding: "The little boy and girl are professional actors from Malta. The voices in the background are Syrian refugees living in Malta."
He further confessed that he wrote the script for the footage after watching the massive news coverage of the conflict in Syria. He further argued that he deliberately presented the film as reality in order to generate a discussion or a debate about children in conflict zones.
Although he confessed to the British broadcaster that he was not confortable making a film that has deceived million of people, he said:
"We wanted to see if the film would get attention and spur debate, first and foremost about children and war. We also wanted to see how the media would respond to such a video."
The producers of the film applied for funding in October 2013 from the NFI and the Audio and Visual Fund from Arts Council Norway. They had promised that the finished movie would be uploaded to the Internet without making its origins and authenticity immediately known to people.
Producer John Einar Hagan was quoted by Sydney Morning Herald as saying: "The children surviving gunshots was supposed to send small clues that it was not real."
The one-minute long video showed a brave 'hero' boy running towards a young girl, hiding behind a car while being fired by snipers. At one point, the boy pretends to have been shot in the chest and falls on the ground before waking up and pulling his sister out from behind a car, to safety.
The video shown below, garnered millions of views on YouTube over the days.