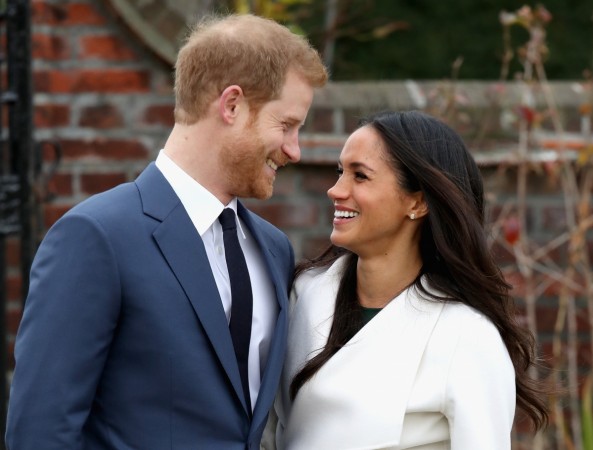 It has hardly been a week since Prince Harry and Meghan Markle announced their engagement. The royal family recently confirmed that they will marry in May 2018 and Markle will soon be a UK citizen.
But is she prepared for her new citizenship? An old video featuring the Suits actress hints that she has a lot of preparation to do. In an old video, which has been going viral since the engagement was confirmed, shows the lack of British knowledge Markle posses.
Also Read: Donald Trump might not be invited for Prince Harry - Meghan Markle's wedding
The video dates back to July 2016, recorded around the same time she began dating Prince Harry. She is seen having little knowledge about her soon to be new home. The hilarious video was recorded for the British show Dave while Markle was promoting her hit USA TV show Suits, which she quit after ending the filming of season 7.
In the video, Markle has been asked to identify national animals of England, Scotland and Wales, translate popular British slangs into "Americanisms" among many other questions.
But before you begin blaming her for not having enough knowledge about the British history, remember she comes from a different background, her roots are not in the UK and honestly, the adorable video brings about a big smile on our faces.
Check out the video for yourself:
Speaking of her future in Britain, the actress has begun shifting base from the US to the UK. Packing and moving her life from one country to another, the American star has been forced to leave behind one of her two beloved dogs with friends.
For those of you who don't know, Markle owns two rescued dogs – Guy and Bogart – of which she has to leave behind Bogart. The Labrador-shepherd mix has been re-homed with her close friends.
The reason, numerous websites report, is that Bogart is too old to travel, hence the royal couple decided to find him a new house. Markle confirmed in the engagement interview that the second dog is in the UK with her.
"One is now staying with very close friends and my other little guy is, yes he's in the UK, he's been here for a while. I think he's doing just fine," she shared.