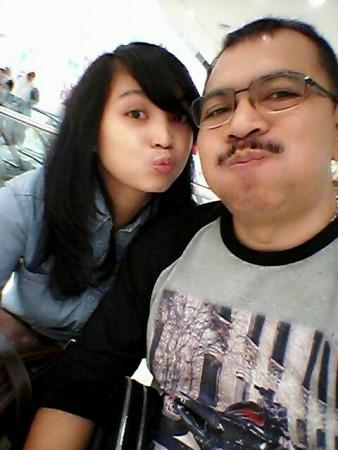 A message posted by the daughter of the AirAsia pilot Captain Iriyanto urging her father to come home soon has gone viral.
Angela Ranastianis, the teenaged daughter of Iriyanto, sent out a heartbreaking message on Twitter that reads: "My twins, my hero, my everything.Papa come back. I still need you. Return my papa to me. Papa come back, we have to meet."
Along with the message, Angela also posted a picture with him in happier days. Angela is Captain Iriyanto's older daughter. He also has a son, much younger than Angela.
Relatives of the pilot, who was flying the ill-fated AirAsia flight QZ8501, remember him as a "caring man."
Captain Iriyanto was the chief pilot, who along with a French pilot, First Officer Remi Emmanual Plesel, was flying the AirAsia flight QZ8501 when the air traffic control lost contact with the plane.
Captain Iriyanto's nephew Doni told Indonesian news portal Detik.com that the pilot was a very helpful person, The Malaysian Insider reports. "He is always ready to help people as he is a very caring person. If there is a sick relative who needed help and even money, my uncle would be there," he said. "If there are money problems in the family, he would surely help."
A BBC report citing a close friend of the pilot noted that he was a "very talented and very professional." As per the details released by AirAsia, Captain Iriyanto had clocked 6,100 hours of flying time, while his first officer Plesel had logged 2,275 hours.
The search for AirAsia Indonesia flight QZ8501 resumed early Monday morning. The Airbus A320-200 went missing with 162 people on board over the Java Sea early on Sunday en route to Singapore from Surabaya, Indonesia.
The pilots had requested a course change due to bad weather but were denied. The air traffic control soon lost contact with the plane and reports claim the plane had not sent any distress signal before disappearing.
There were 155 passengers on board, with 138 adults, 16 children and one infant. Also on board were the two pilots and five cabin crew members.