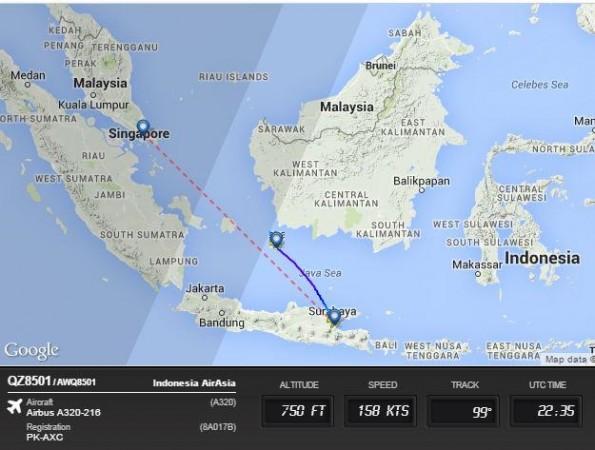 Some Indonesian news outlets have reported a plane crash off the coast of Sumatra island five hours after the AirAsia flight QZ 8501 went missing after take-off from Indonesia.
The Bangka Pos news portal has reported that a plane crashed in the waters off East Belitung, off the east coast of Sumatra island, according to The Malaysian Insider.
"Pak Danlanud called Bapak Basuri to say that an Airbus aircraft had crashed in the Beltim waters," the portal quoted Yuhinu, a local authority chief.
These reports add to concerns about the fate of AirAsia QZ8501, which had 162 people on board when it took off from Surabaya in Indonesia.
AirAsia confirmed the news of its flight losing contact. "AirAsia Indonesia regrets to confirm that QZ8501 from Surabaya to Singapore has lost contact at 07:24hrs this morning," it tweeted.
"At the present time we unfortunately have no further information regarding the status of the passengers and crew members on board, but we will keep all parties informed as more information becomes available. The aircraft was an Airbus A320-200 with the registration number PK-AXC. At this time, search and rescue operations are in progress and AirAsia is cooperating fully and assisting the rescue service," the airline said in a statement.