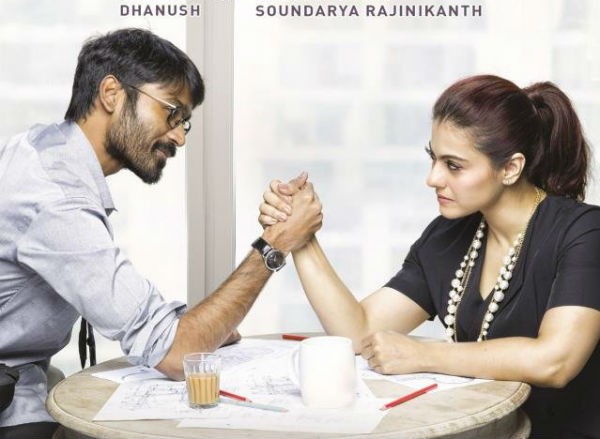 VIP 2: Lalkar starring Dhanush, Kajol and Amala Paul leaked online just hours after it hit the screens. It will affect the movie's collection at the box office.
VIP 2: Lalkar is the Hindi version of hit Tamil film VIP 2 which released in the theatres on August 11 and became a big hit at the box office. While Kajol is a popular Bollywood actress, Dhanush also enjoys a decent fanbase outside Tamil Nadu. The makers dubbed the movie in Hindi and released it on August 18 in a bid to cash in on their popularity.
The first copy of VIP 2: Lalkar has been leaked online even before it completed the first day in the theatres. A notorious Tamilian gang has released the full movie at 11.02 pm on Friday and made it available for download on their website. The pirated copy of the film is said to be DVDScr and its size is 700MB (x264). As per the infamous site, the full movie has been downloaded over 3,000 times in the last 38 hours.
Later, VIP 2: Lalkar was made available for download on few other websites. Apparently, the full movie is also accessible for streaming online on some sites. The links for downloading or watching it online were circulated via Twitter and Facebook. The makers were successful in stopping the links from spreading on the social networking sites, but they have failed to get this pirated copy removed from the internet. down from the internet.
The pirated copy is said to be of poor video quality with inaudible dialogues joined by audience cheers in the theatre.
However, VIP 2: Lalkar has reportedly collected Rs 2 crore at the Indian box office in two days. It has a long way to go in meeting the expectations of its distributors and producers. Now, the piracy is posing a big threat to the movie's box office collection.