Manchester City skipper Vincent Kompany claims he feels like Manchester United fans will be behind Pep Guardiola's side when they face Liverpool in the Champions League.
The Manchester-based club knocked out FC Basel in the round of 16, while the Merseyside club eliminated FC Porto from the Europe's elite club competition to seal a berth in the quarter-final. Jose Mourinho's United were knocked out following a 2-1 defeat to Sevilla at Old Trafford.
Liverpool have drawn City in the last eight of this season's Champions League. The Belgium international claims the clash between the two Premier League teams has been discussed widely in Manchester after the derby at the Etihad.
"It is the only thing people talk about in Manchester right now. The Champions League is obviously massive, somehow I feel like we do get a little bit of support from the United fans for that fixture [against Liverpool]," Kompany told Sky Sports.
"But other than that the game against United is the biggest thing to talk about but we still have to play Everton."
The Manchester derby between City and United will be played at the Etihad in April. Guardiola's men are in a firm position to win the title with more than half a dozen games to spare.
The 31-year-old has struggled with injuries over the last few years, which has forced him to spend time on the sidelines. This has seen him miss the fixtures for City and also for Belgium.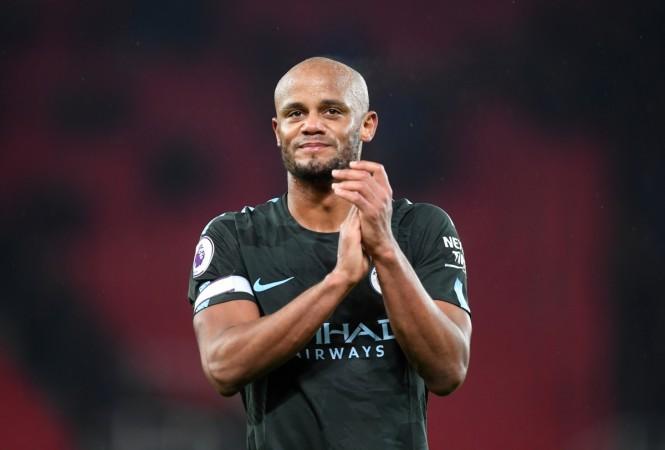 Kompany has issued a warning to his teammates not to lose "that mojo" as City look to push for the Champions League, having almost won the league title.
"Not of my career but of this season, for sure," the centre-back said when asked if he was entering a crucial stage of his career.
"You need that positive vibe to finish the season strongly, carry on playing at the same level but then as well going into the next season and feeling that you still have that mojo. You can easily lose it even if you're champions. It is a big 11 days when it comes to the bigger picture."