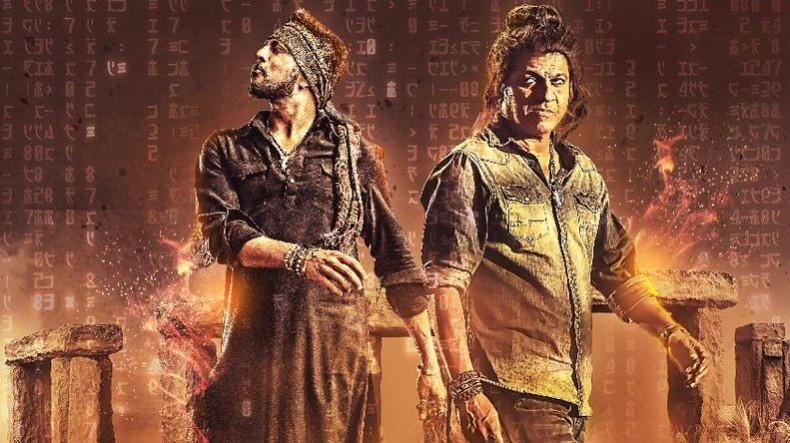 Fans of Shivaraj Kumar have accused director Prem of disrespecting their hero while giving too much importance to Sudeep in the upcoming Kannada movie The Villain.
The furious Shivanna fans have started a campaign on Twitter with the hashtag - #BoycottTheVillain. They are asking people to boycott the movie if Prem does not take measures to address their concerns.
The Twitter fans pages of Shivanna have raised the below questions to Prem:
Why 'doctor' (Dr) is not prefixed before Shivaraj Kumar's name in the promotional materials of The Villain. It is an insult to an actor of Shivanna's calibre.

Why Shivaraj Kumar is seen in left side in almost all the posters?

Why Shivaraj Kumar is being given only two songs, while Sudeep gets three tracks. Remember, Shivanna is a dance king.

Why do you praise Sudeep every now and then on Twitter and not much appreciation about Shivanna? Is it because Shivanna is not on social media sites?

What was the need to use a wig for Shivanna when he is blessed with good hairs? Why was Sudeep given a new hairdo?
The message spreading online threatens Prem that the fans of Shivaraj Kumar would watch the movie only if the climax is changed failing which they will boycott The Villain. They end on the note that Shivanna needs to given the due respect since Sudeep entered Sandalwood much later.
When director Prem's The Villain was revealed to star two of the most loved actors in Kannada film industry alongside each other, the obvious thing to do to ensure the movie's success was to give both, Shivaraj Kumar and Sudeep equal importance in everything related to the movie. The rivalry between the actors' fandoms is quite well known.
But looks like filmmakers of The Villain have clearly failed to appease the fans of Shivanna.
The root cause
The teasers of Sudeep and Shivaraj Kumar were released last week. While the former's clip has garnered 31 lakh views, the latter's promo has got 19 lakh views.
Kiccha's teaser was released before Shivanna's clip which triggered the fight. Later, many were of the opinion that Sudeep's promo has come out well as Prem had given more importance to his character.
But it's not just Prem who is facing the wrath of Shivanna's fans. Anand Audio, the official music rights holder of the film, has come under attack too, with many unsubscribing from the page.
Fans' reactions
Sandeep: Where there is no respect to Dr.Shivanna nam BOSS Fans Slippers kuda irala alli. Yella Dr.Shivanna fans nd [sic] Fans pages unfollow this s**t page.@ShivaSainya @arjun_mgowdru @nayanpal20 @aanandaaudio @directorprems #UnsubscribeAnandAudio #BoycottTheVillain #RealVillainPrem
Vishwa: What's wrong we are Questioning Prem??his double standard made us to question offcourse the other name comes
Shivanna Trends™: Do use #BoycottTheVillain in every tweets till it reaches our Hollywood Director @directorprems
Naren Marol: I unsubscribed n stopped following #AnandAudio. They deserve a different league of people and we are not worth for it. #BoycottTheVillain