The trailer of Vikram's forthcoming movie "I", which has been eagerly awaited by his fans, has finally hit the internet. The video was released on Thursday, 18 December, at 10 pm. (Watch the video below)
The video-clip gives a clearly picture of "I" without giving away anything about the storyline. The opening sequences are related to Vikram and Amy Jackson's romance and Shankar has beautifully captured their emotions.
Not to forget, Amy Jackson is at her cutest and glamorous best and the first 20 seconds give an impression of the film being a romantic entertainer. Our mood swings with the entry of deformed-cripples man, may be the antagonist, played by once again Vikram.
Amy Jackson is being kidnapped by the deformed man and soon the action sequences take the center stage in the "I" trailer. Vikram is shown flaunting his well-toned packed abs and he is part of some hair-raising stunt sequences. Next to follow is the entry of the beast character once again played by Vikram.
In the end, it tells that the film is a revenge drama and people can expect Vikram versus Vikram in the flick! In the second half of the "I" trailer, we will get the glimpses of a few other characters. In short, the video-clip tells you what the Tamil movie will going to offer in big screens for Pongal.
The other attractive parts of the video are the eye-pleasing frames, crisp editing, and AR Rahman's brilliant background score. The richness of "I" can be felt in every frame and the trailer successfully generates curiosity in the minds of the audience about the Tamil flick.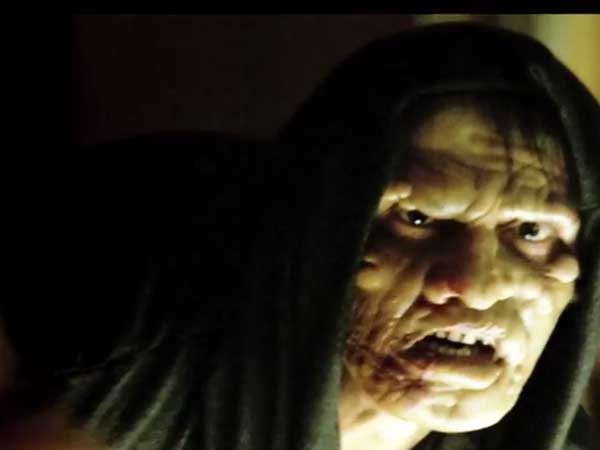 The video-clip in the end confirms that the flick will release on Pongal. Meanwhile, the video has gone viral on internet.
"I" is a mega-budget movie produced by Aascar Ravichandran. It has PC Sreeram's cinematography and Anthony's editing. Suresh Gopi, Upen Patel, Santhanam, Srinivasan and others are in the cast.