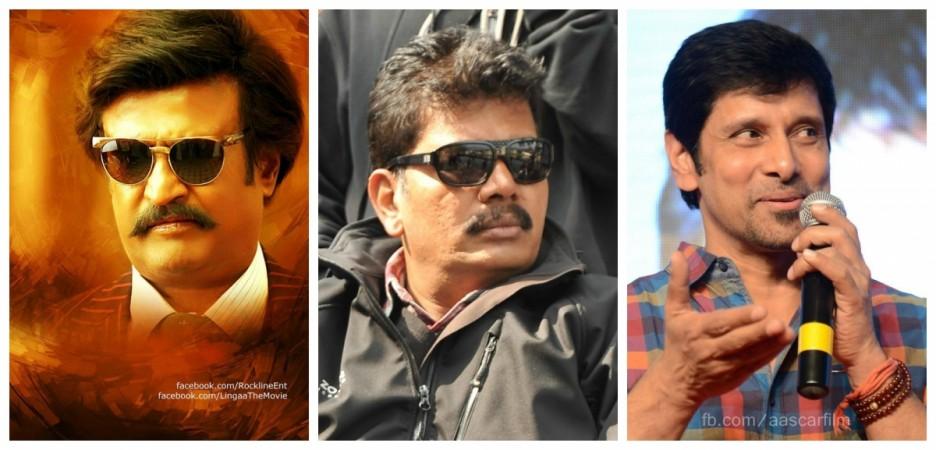 Shankar's upcoming movie with Rajinikanth is undoubtedly one of the most awaited flicks of 2015. There were many speculations about Shankar's next project, which is reportedly the sequel to blockbuster film "Enthiran".
Since its announcement, several speculations were made with regard to the villain's role. Initial reports had stated that Vikram was Shankar's first choice for the villain's role. But later, sources claimed that Shankar was considering Aamir Khan and Kamal Haasan for his next. However, both Kamal and Aamir denied the claims.
Now, it has been learnt that Shankar has finally confirmed Chiyaan Vikram for the role. The makers of the movie are expected to make an announcement in this connection soon.
"Vikram is an actor who gives the double of 100 percent for his roles and Rajini and Shankar have come to the decision that he is the only actor who can do justice to the multicolored villain who has equal importance to Rajini's character in the story. Official confirmation is expected in the first week of June and we will keep you updated," reported Indiaglitz.
For Tamil film lovers, the movie has now become the most awaited film due to the presence of both Rajinikanth and Vikram. This factor is also expected to heighten the business of the movie.
Vikram and Shankar had worked together in "I" and "Anniyan", and both the movies are among the biggest blockbusters of Tamil cinema.
Meanwhile, Vikram is currently awaiting the release of movies like "10 Enradhukulla", directed Vijay Milton. The actor has also signed "Marma Manithan' with Anand Shankar and "Dhruva Natchathiram" with Gautham Menon.
Shankar, according to the reports, is busy with pre-production design as well as business of the movie. Sources have claimed that the upcoming movie will be banked by an international project and its budget is more than ₹300 crore, which makes it the costliest Indian film.