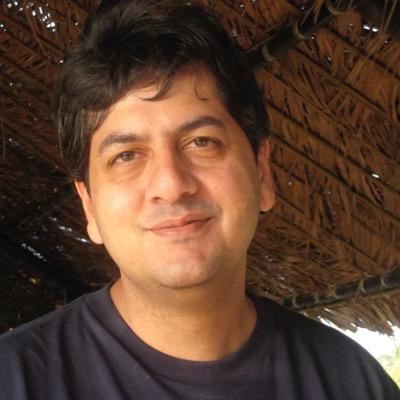 Journalist Vikram Chandra, the executive director and CEO of the New Delhi Television (NDTV) Group, late on Thursday, announced his decision to step down from the post with immediate effect. Chandra said the reason for taking this decision was so that he could focus on his television shows and other areas of interest.
The NDTV board has accepted Chandra's decision. "Vikram Chandra has been a key member of the NDTV family since 1994, in a large number of roles. He has expressed the wish to return to fill time journalism with NDTV and focus on the TV shows of the Group," the company said in a statement.
Chandra joined the NDTV Group in 1994 and has worked as a reporter, anchor for the channel. Having led the company's online initiatives for the last 17 years, he is popular known as the anchor of the Big Fight, Gadget Guru, 9'o clock news, Cleanathon, Save our Tigers etc.
Who will replace Chandra?
KVL Narayan Rao, the executive vice-chairperson of NDTV has been appointed as Chandra successor in addition to his responsibilities as executive vice chairperson. Rao has been part of NDTV for two decades and has worked on several roles including the role of being the Group CEO. He is part of the board of Indian Broadcasting Foundation (IBF) and also vice president of the Commonwealth Broadcasting Association, the statement added.
Stepping down as Group CEO of NDTV. Will now be Consulting Editor, so can focus on my TV shows and other areas of interest.

— Vikram Chandra (@vikramchandra) October 27, 2016
Change is good and change is here! — Vikram Chandra (@vikramchandra) October 27, 2016