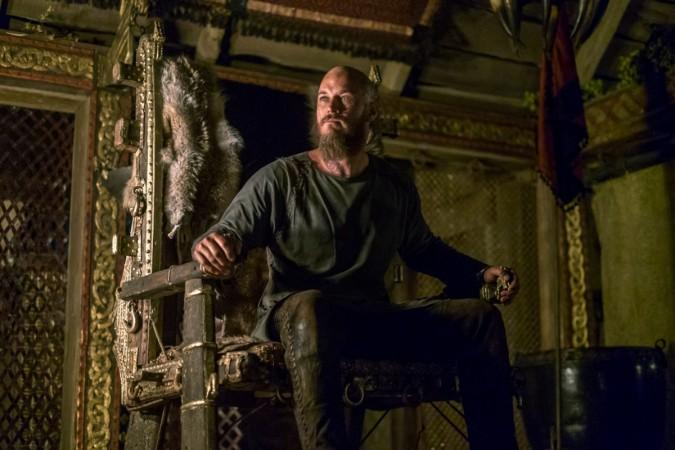 Vikings season 4 part 2 premiere is just a month away and fans are eager to know what lies ahead for Ragnar Lothbrok, Lagertha, Queen Aslaug, Rollo, Björn Ironside, Ivar and Floki. While the cast members have not revealed much about their characters, creator Michael Hirst has spilled out a major plot point.
The screenwriter revealed that romance, revenge and bloodshed will drive the viewers to the end game in episode 11, titled The Outsider. As the title suggests, the sequel will primarily focus on the male protagonist's return to Kattegat and its impact on his loved ones.
While teasing a love triangle between Astrid, the shieldmaiden and her former husband, The Tudors fame also hinted at the demise of Alyssa Sutherland's character. According to him, Travis Fimmel's character will be impressed with his ex-wife's friend and try to pull her towards him.
In the meantime, Katheryn Winnick's character will plan her revenge and is likely to kill Brynhildr's daughter. Referring to a conversation between the two females in the official trailer for the next episode, Hirst said, "This is a culmination of a storyline that goes back to season 1, that Lagertha has clearly never forgotten, or forgiven, Aslaug."
"Viking society is, you know, pretty much based on revenge. There's no point in me denying that. All I can say is that that very, very deep and divisive relationship will culminate. We're dealing with the endgame," Entertainment Weekly quoted him as saying.
Vikings season 4 episode 11 is scheduled to air on November 30, 2016. Here is the official synopsis for The Outsider, "Ragnar arrives home unexpectedly to see what has become of his sons and to handle unfinished business with King Ecbert; Lagertha plans a power play; Bjorn prepares to explore the Mediterranean in a sleek, new boat built for him by Floki."
Watch the trailer for Vikings season 4 part 2 premiere below: