While Vikas Bahl and his co-partners are in news for Phantom Films officially being closed down, allegations of the film-maker molesting a crew member back in 2015 have now popped up.
It appears that the shutting down of Phantom Films is closely related to the alleged incident of Bahl molesting a female crew member of the team inside a resort room. The lady recalled the horrific incident, narrating how the Queen director allegedly abused her both physically as well as mentally.
In an interview to Huffington Post, the victim narrated how Bahl, in an inebriated state, forced himself on the lady's bed, molested her, and masturbated on her back before leaving the room using abusive language at her.
The alleged incident of molestation
The alleged incident happened during a success party at a resort in Goa in May 2015. The victim told the publication that Bahl first insisted on escorting her to the room, and on the excuse of being drunk, refused to leave her bed. She narrated how he allegedly tried to force himself on her, and when resisted, ended up masturbating on the lady, who was also high on alcohol.
"We were all having fun. I had been drinking vodka and by now, I was really, really drunk," she said. She said that Bahl insisted on accompanying her till her room as she had suffered an accident, and she found nothing wrong in that.
"I didn't make anything of it. For me, Bahl was my boss's business partner. I wasn't worried about anything. He had acted normally throughout the party," she said.
The victim added that being unable to hold her pee, she rushed to the bathroom, and was later shocked to see Bahl lying on the footrest of her bed.
"He acted as if he couldn't get up. I asked him to get up, leave. In my head, I was thinking furiously, 'what should I do to get him out?'" she said.
"I had no energy to do anything more. He wasn't leaving my room. I gathered some strength and put multiple pillows between the two of us to create some sort of a divider. Everything was blurry, I was on the verge of passing out but one part of my brain was very aware of this man who wouldn't leave my bed," she said.
Recalling the horrifying incident, the lady said that as soon she felt Bahl slipping his hand inside her dress, and when she pushed him away, the film-maker started masturbating at her. As she was too traumatised by the incident, she could not face him, and the latter masturbated onto her back, she said.
She further added that Bahl even verbally abused her before pulling up his pants and leaving the room. "The next morning when I woke up, I remember taking a very long shower," she said.
The victim also said that later Bahl kept harassing her with insulting words. She was so shaken by the incident that she developed suicidal tendencies, and was relying on anti-depressants.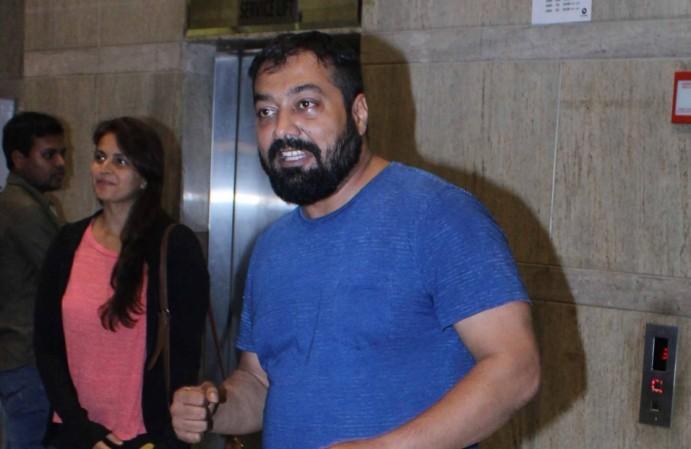 How Bahl's alleged act of sexual assault ended Phantom Films
As Bahl allegedly continued harassing her at office, after five months, she finally gathered the courage to talk about the incident with Anurag Kashyap, who was one of the owners of Phantom Films. However, according to her, Kashyap hardly paid much attention to her words at that time but had assured her to do something about it.
While no apparent action was taken against Bahl even after many months and she left Phantom Films, the victim received a message from Kashyap's girlfriend Shubhra Shetty, who got to know about the incident a year later.
In the message, she expressed anger and disappointed at Kashyap for not taking any action against Bahl. "I will admit that it has been a failure on our part. We could've done a lot better, much sooner," she told the publication.
But Kashyap told the daily that as there was no FIR filed against Bahl, there was no ground to ouster the co-owner.
"We spent a lot of time working that out. Since there wasn't an FIR so we had no legal ground to fire him. It's entirely my failing that I didn't know how these contracts were made and I should have looked into it more clearly. I shouldn't be starting a company if I don't know how to run one," he said.
However, when the victim had almost lost all hopes, Kashyap approached her saying that "let's kill Phantom". "There is a lot of livelihoods at stake, yet everyone is with you and want to do the right thing. You will decide the punishment and even if you sympathize , he will still have to go... we just don't want to be suicidal, that fuck it, let's kill Phantom.. we want to correct it and set an example," he told the lady in a message on March 2017 as published in the report.
And after almost three and half years of the Goa incident, Phantom Films has ceased to exist.
"To me, the overnight split appears like a pre-emptive measure. My heart really goes out for those people who didn't have anything to do with my case and will perhaps lose their job," said the girl.