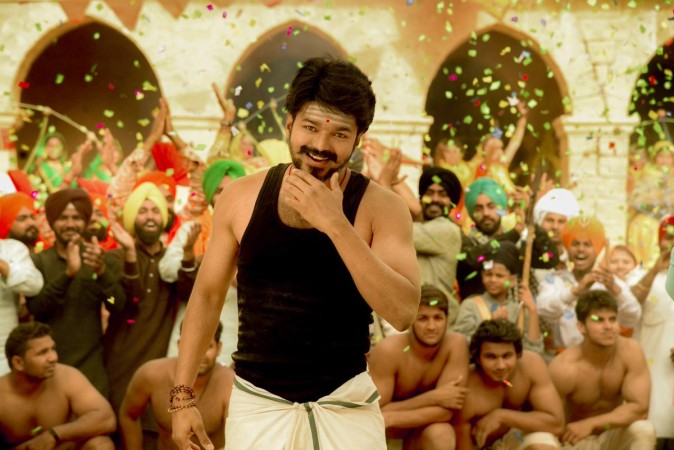 Vijay's Mersal, which created the Twitter record for the most-trending hashtag in 2017, made the bosses at the microblogging site realize there are massive opportunities in South Indian cinema.
Mersal courted controversy over some of its dialogues and scenes that mocked the Union government's GST regime. Ahead of the film's theatrical release, the row surrounding the Vijay-starrer created a lot of buzz on social media for almost a month. At the end of the year, the movie emerged as the top hashtag from India in 2017.
In a recent interview, Matthew Derella, global vice-president of revenue and partnership at Twitter, spoke about the impact of the Mersal hashtag and how it has shown Twitter new avenues to explore. He was responding to a question related to his marketing strategy for India when he gushed about his enlightenment about south Indian cinema.
Talking about Twitter's partnership with Bollywood or TV channels, Matthew Derella gave some examples of his successful ventures and assured to continue to roll out other content partnerships. "One of the interesting trends we're seeing is the rise of the South Indian cinema. In fact, #Mersal was the top hashtag from 2017 in India," he told the Hindu Business Line.
"There is a massive opportunity for us to do more in South India and be more regional. When you look at South India, you see a region and I see a continent. I love that there are unique cultures and unique languages, and we're looking to make locally relevant content to appeal to different parts of India," Matthew Derella said.
When asked about Twitter's revenue in India, Matthew Derella declined to divulge the details. But he said: "India is the first market I'm visiting in 2018 and that should emphasize the importance of India as a market for us."
Mersal made superb collections at the worldwide box office and went on to become one of the Kollywood blockbusters of 2017. The movie set several new records. Now, Matthew Derella speaking about it is a proud moment for Vijay and his fans, who are delighted about it.