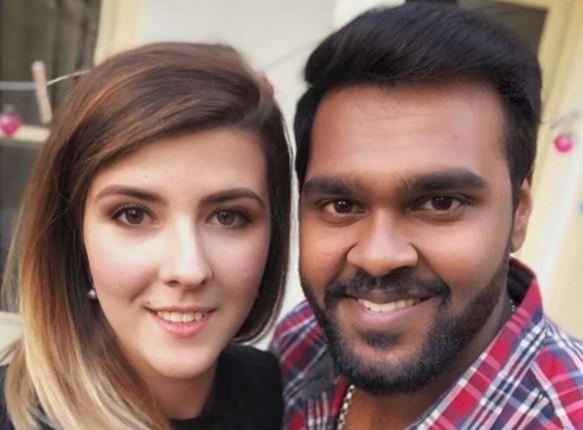 Actor Shanmuga Pandian, the son of actor-turned-politician Vijayakanth, has not been much in the news after his two movies. Now, the youngster has hit the headlines over his latest post on Instagram.
Well, Shanmuga Pandian's latest Instagram post has triggered speculations about the actor being in love with a foreigner. "Happy birthday to my ❤️have a great year ahead I wish I was there #happybirthday #fun #celebrations #haveablast [sic]," he wrote on the social media.
The actor's decision to leave the space blank to describe who she is has made rumour-mongers speculate about his relationship with the girl in the picture. Many of his followers have wondered whether their marriage is on cards.
Shanmuga Pandian had made his debut with the Tamil movie Sagaptham. The action movie failed to give him a dream debut as it was ripped apart by the critics for a poorly written screenplay. However, his second movie Madura Veeran which hit the screens earlier this year, by PG Muthiah, garnered a better reception than his first flick.
The film was based on Tamil Nadu's traditional Jallikattu game and won viewers' appreciation too.
However, he is yet to get a major break. His father Vijayakanth's long-delayed Thamizhan Endru Sol directed by Arun Ponnambalam will be his next movie, which is likely to be out during Diwali.
The young actor is also is in talks with a few filmmakers for his upcoming flicks.